Tóm tắt công việc
Ngành nghề
Ngân hàng, Tài chính & Kế toán - Kế toán
Kỹ năng ngôn ngữ
Tiếng Anh: Giao tiêp: Cao trung cấp - Có thể nói lên ý kiến của mình một cách nhanh chóng và chính xác.
Đọc: Cao trung cấp - Có thể đọc và hiểu chính xác hầu hết các câu.
Viết: Cao trung cấp - Có thể sử dụng những câu phù hợp để viết bài luận.

Mô Tả Công Việc
1. Perform planning and management reporting:
Manage policies and procedures:

Establish/Review Finance & Accounting policies and procedures.
Develop and enforce approval limits

Perform planning/budgeting/forecasting:

Establish/Review budgeting policies and processes.
Organize and oversee variance analysis and budgeting of departments and of NMV overall.

Perform cost accounting and control:

Organize and oversee: inventory accounting; product costing; profitability report.

Perform Management Reporting:

Organize and oversee data record for management report, and the production of management report.
Analyze management report, and present to NMV's Board of Management
2. Perform revenue accounting:
Process customer credit:

Cooperate with Marketing & Sales Manager to establish credit policies for customers in local market.

Invoice customer:

Organize and oversee billing process and late payment handling.

Process accounts receivable (AR):

Establish/Review AR policies and processes.
Organize and oversee customer AR management.

Manage and process adjustments/deductions:

Establish/Review policies/procedures for adjustments, and review, approve adjustments.
3. Perform general accounting and reporting:
Perform general accounting:

Organize and oversee: journal entries and allocation processing, consolidation of intercompany transactions, period end adjustments, and reconciliation of general ledger accounts.
Prepare and record management adjustments.

Financial Statement Closing Process (FSCP):

Organize and oversee FSCP, review and approve financial statements of the company for board review.
Work with external auditors on periodic audits, implement recommendations
4. Manage fixed-asset accounting
Perform capital planning:

Manage fixed-asset acquisition plans and budgets.
Establish/Update and communicate expense reimbursement policies and approval limits
5. Process accounts payable
Yêu Cầu Công Việc
Experience in:

Expense record.
Income statement.
Tax & Auditor
Financial report and IFRS.
Chief accounting.

Experience in manufactory company
English skills upper-intermediate.
Experience in Management (Prefer).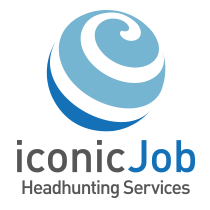 ICONIC Co,.Ltd.
Incorporated in 2001 as an overseas subsidiary. It gets engaged in manufacturing business. In detail, its products are adhesive tapes which are specifically designed and used for different industries such as automotive, electricity, electronics, semi conductors and transportation… So far, the company has supplied more than 4,000 types of products and obtained OHSAS 180001: 1999, ISO 9001: 2005 and ISO 14001: 2005 certifications for it professional quality and environmental management systems.
xem thêm
thu nhỏ