Tóm tắt công việc
Ngành nghề
Công nghệ thông tin - IT - Phần mềm
Kỹ năng ngôn ngữ
Tiếng Anh: Giao tiêp: Trung cấp - Có thể nói chính xác ý kiến của mình nhưng chậm
Đọc: Trung cấp - Có thể đọc và hiểu hầu hết các câu nhưng chậm
Viết: Trung cấp - Có thể viết đoạn văn bằng những câu đơn giản nhưng chậm.

Phúc lợi dành cho bạn
3 times Bonus per year: Spring, Summer and Winter
Company Trip: Go abroad/domestic
Food: Free lunch, dinner for OT, drinks, parking space
Mô Tả Công Việc
Full-stack Software Engineer will be responsible on:
Getting requirements from Japan.
Analytics for the business/technical purposes.
Propose the possible best solution.
Coding.
Assure the quality of the system.
Report the progress for Manager.
Yêu Cầu Công Việc
Experience in software development for more than 2 years.
Programming experiences: PHP, HTML5, CSS3, Javascript.
Good English communication (verbal and written) skills with Japanese employees. (It's no problem who cann't speak Japanese because there have IT comtor in meeting)
*Prefer:
[Skill]
Basic Linux knowledge
Experience: ReactJS, Vue.js
Knowledge of web application, OOP, MVC, DesignPattern
Good database knowledge: MySQL, MSSQL, Oracle
Knowledge of software engineer toolkits, such as git, docker + vagrant are a big plus
Experience in debugging existing code and strong code reviewing capabilities.
Testing: experience in unit test, functional test (integration test is a plus).
Strong familiarity with Automation technologies
[Mind]
International mindset.
Strong analytical mindset and problem-solving skills.
Ability to conduct research into software-related issues and products.
Ability to analyze and propose business requirement.
Being studious, active, creative and positive in working.
Extraordinary attention to details.
Have potential to be a leader in the near future.
Benefits
3 times Bonus per year: Spring, Summer and Winter.
More holiday: Vietnamese holiday + Goldenweek(May), Obon(Aug), Yearend(Dec/Jan)
Company Trip: Go abroad/domestic (2 times Thailand, 1 time Malaysia, 1 time Vietnam).
Food: Free lunch, dinner for OT, drinks, parking space.
House: Free company resident at gorgeous Villa on Thao Dien, District 2 including big kitchen,
swimming pool, jacuzzi and BBQ space(Free electronic + water as well).
Study: IT seminar/training, English Lesson.
Recreation: Football, Badminton, Dinner and Drink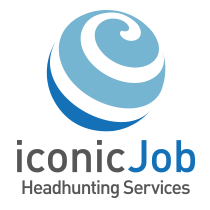 ICONIC Co,.Ltd.
WE'RE NOT JUST A SIMPLE OFFSHORE DEVELOPMENT COMPANY. We have an original development process with varied documentation format. We are expanding our development phases that are not only limited to the coding phase. We have upper phase development as well, for the purpose of cater web services for the Vietnamese market. Furthermore, we are challenging ourselves with some AI projects. When you join us, you will explore a lot of opportunities to improve yourself, with "thousands of motivations" as our driving slogan. One of those motivations is to share the profit to our employees as much as we can. We believe that our company is in the hands of our employees. Since we are a 100% independent company in Vietnam, we can discuss and handle all of our company matters by ourselves. With these in mind, ultimately, we are aiming to contribute on the Vietnamese IT industry in the near future, so our business is planned for long term. Let's improve together and make a great future!
xem thêm
thu nhỏ