Tóm tắt công việc
Ngành nghề
Chế tạo & Sản xuất - An toàn, Sức khỏe & Môi trường
Kỹ năng ngôn ngữ
Tiếng Anh: Giao tiêp: Trung cấp - Có thể nói chính xác ý kiến của mình nhưng chậm
Đọc: Trung cấp - Có thể đọc và hiểu hầu hết các câu nhưng chậm
Viết: Trung cấp - Có thể viết đoạn văn bằng những câu đơn giản nhưng chậm.

Mô Tả Công Việc
1- JOB SUMMARY
Daily on site safety patrol and have observation & report.
Establish the instruction, procedures & rules for EHS control.
Supervise and maintain the effectiveness of EMS to comply with ISO14001.
2- RESPONSIBILITIES
Develop and establish the target and action plan for EHS department.
Comply and follow up EHS department target and individual target, comply PDCA system.
Develop and implement the programs to comply with company requirements and regulatory requirements.
Conduct safety training and presentations on various topics within scope of responsibility.
Perform safety audits/inspections and ensure appropriate corrective actions are developed and implemented.
Lead and/or participate in incident investigations and ensure the countermeasure.
Evaluate safety risks and challenges and develop appropriate risk elimination strategies.
Establish SOP (Safety Operation Procedure) and training to related person. Review SOP regularly and revise if necessary.
Daily safety patrol and supervise safety compliance of employees.
Find out risk, unsafe action, suggest counter mearsure and report to EHS manager.
Work closely with team to develop and implement functional safety programs and strategies.
Work with related division to ensure the contractor, service company follow company regulation.
Operate and monitoring Waste water treatment.
Ensure that all fire fighting & rescue equipment work normally.
Work rotation 3 shifts.
Additional tasks, as required from EHS Manager.
Yêu Cầu Công Việc
Graduated from Safety Sciences, Environmental Sciences or technical / mechanical / electrical college or higher.
Have basic English skills (can speak, read & write) in order to maintain daily workload and trainings.
Solid computer skills (Word, Excel, Power Point).
Have experience working in manufacture ( priority in Japanese company).
Have experience at least one year in safety control or environmental health safety for factory operation is priority.
Good at Microsoft Office.
Have good ownership & leadership skill.
K.Y identification and assessment.
Safety Risk assessment skill.
Communication skill with each other.
Gender: Male
Who lives in Hai Phong (Prefer).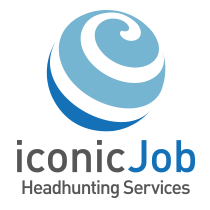 ICONIC Co,.Ltd.