Tóm tắt công việc
Cấp độ
Trợ lý Trưởng phòng
Ngành nghề
Bất động sản, Kiến trúc & Xây dựng - Xây dựng & Vật liệu xây dựng
Kỹ năng ngôn ngữ
Tiếng Anh: Giao tiêp: Cao trung cấp - Có thể nói lên ý kiến của mình một cách nhanh chóng và chính xác.
Đọc: Trung cấp - Có thể đọc và hiểu hầu hết các câu nhưng chậm
Viết: Cao trung cấp - Có thể sử dụng những câu phù hợp để viết bài luận.

Mô Tả Công Việc
- Communicate well with- partner's design and construction team in Vietnamese and understand their intention.
-Visit and look for defects or areas for improvements in partner's other projects in the past.
- Communicate with Japanese and local design companies and monitor and report design phases progress (from concept design)
- Fully understand proposal and explain to the partner in Vietnamese, sometimes review and comment on proposal feasibility in Vietnam.
- Review design drawing weekly
- Work with Japanese contractors to check design/construction related regulations and understand the difficulties in application (clear rule or not)
- Research reasons why relevant authorities' approvals delay and what is the bottleneck.
- Analyze issues found through reviewing design drawing and prepare/reflect them to manual/checklist.
- Research on specifications of condominiums, which have been handed-over or under construction
and discuss with internal sales team which points have positive effects on sales.
- After construction starts, visit and monitor the on-site situation and attend on-site regular meeting.
- Analyze issues found through monitoring on-site situation and regular meeting and prepare/reflect them to manual/checklist.
- Interpret conversation between Vietnamese and English during meetings, take meeting minutes and translate documents from Vietnamese to English
- Other relevant tasks on request
Yêu Cầu Công Việc
- University graduate, degree in civil engineering
- Experience: 5 - 10 years
- Site engineering working experience as a construction manager, developer or contractor
- Knowledge and experience in quality control in constructing buildings (rather than factories)
- Knowledge and experience in monitoring schedule of design and construction based on local practice and legal compliance
- Highly proficiency in spoken and written English
- PC skills (CAD, Microsoft office)
- Ownership of assigned tasks, cooperative, flexible, keen to learn new areas
- Work in HCMC during probation period, and then work in Hanoi, but business trips to HCMC, if any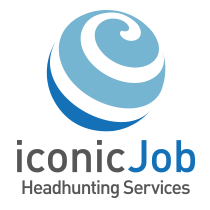 ICONIC Co,.Ltd.
Local market surveys identification of new projects and partner corporations, building business relationships with and monitoring of local partner companies, and supporting for Group companies and businesses. ※Project List【Midtown Project】Ho Chi Minh, Vietnam- Conceptual imageA condominium project consisting of approximately 2,400 units in the Phu My Hung area in District 7 of Ho Chi Minh. This project is being carried out in collaboration with a major local developer and other Japanese partners. 【Our First Rental Office Building Investment in Southeast Asia】Ho Chi Minh, VietnamAn investment in Sun Wah Tower, a Grade A office building on Nguyen Hue Street in Distract 1 of Ho Chi Minh.*Grade A is the highest level in Ho Chi Minh's ranking system (according to an interview with the Japan Real Estate Institute) 【Our Second Rental Office Building Investment in Vietnam】Ho Chi Minh City, VietnamWe have acquired a 100% interest in Zen Plaza Co., Ltd., a company that owns and operates Zen Plaza, a building located on Nguyen Trai Street in District 1 of Ho Chi Minh. 【Grand Park Project】Ho Chi Minh City, VietnamA large-scale development promoted by Vietnam's largest real estate developer. We jointly participate with Mitsubishi Corporation in a residential development project which is included in that development.
xem thêm
thu nhỏ