Tóm tắt công việc
Ngành nghề
Nghệ thuật, Công nghệ âm thanh/hình ảnh & Truyền thông - Mỹ thuật & Thiết kế nghệ thuật
Phúc lợi dành cho bạn
Social Insurance, Healthcare Insurance, Unemployment Insurance
Mô Tả Công Việc
Visuals (50%)
Print design; Design page layouts for brochures, reports, conference material and other items for print or electronic publication.
Work with marketing and business development team to deliver Key Visuals, presentation (slide decks) materials and market research content, that also pushes visual designs to new heights.
Translate requirements into exceptional visual design solutions.
Work with UX Designers to polish final UI elements of products.
Work on ongoing and new design projects to create a Wow factor.
Creating digital assets such as creative content for website, social media graphics and infographics.
Conceive and design visual concepts to best convey messages to their intended audiences while being aligned with project team and other team leader expectations, vision and overall deliverables.
Create and show visual solutions, such as wireframes, page layouts, interactions, prototypes, brand style guides, logos (with story), animation, and video.
Assist with creative brainstorming session when required.
UI-UX (50%)
Conduct user research, competitor analysis, usability tests and present findings.
Create user flows, affinity diagrams, customer journey maps, and visual solutions such as wireframes, page layouts, interactions, prototypes for mobile apps, desktop apps and websites.
Understand product specification and user psychology.
Find creative ways to solve UX problems (usability, findability).
Familiar with interaction design, content strategy, and information architecture.
Translate requirements into exceptional design solutions.
Creating digital assets such as creating content for website, social media graphics and infographics.
Extending design skills to app, website and newsletter design.
Yêu Cầu Công Việc
Minimum of 2-4 years' production experience with print and digital products in an agency/studio/in-house environment.
Fluent or business level in English.
Should be able to demonstrate storytelling and end to end thinking at sketch/concept level.
Be a "Rock Star" with the following design tools: .Sketch, .PSD, .AI, .AEP, .PRPROJ Keynote, .PPT, Google Drive, InVision and other essential design tools.
Strong layout, image editing, design composition, typography and grid system skills.
Excellent communication, presentation, and organizational skills.
Accepts constructive criticism, adapt design ideology for the betterment of the realistic project objectives.
Ability to adapt and take on new challenges, problem-solving and to constantly learn from projects and the team.
Knowledge of UI design systems such as responsive grids, web design, Android and iOS cross-platform and native design.
Portfolio and Case Studies required for application.
Allowance & Benefits:
As a full-time employee, you will be entitled to:
1. Social Insurance, Healthcare Insurance, Unemployment Insurance based on Gross salary
2. Private health insurance.
3. Annual health check up.
4. Employee reference bonus.
5. Company trip.
6. 13th-month salary (based on company business's result).
7. Incentive subject to corporate and individual performance.
8. Weekly English class.
Internal activities:
1. Sports clubs (football, badminton, music, i.e.).
2. Monthly birthday and welcome newcomers party.
3. Monthly team-building fee.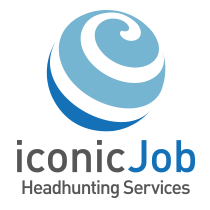 ICONIC Co,.Ltd.
This is a visionary R&D company engaged in intermediary and RegTech services employing blockchain technology. Infinity Blockchain Labs focuses on forming alliances with established businesses and regulatory institutions across various industries, as well as providing collaborative incubation for early stage blockchain projects. We aspire to empower Vietnam to become the global leader in blockchain research and development.
xem thêm
thu nhỏ