Tóm tắt công việc
Ngành nghề
Công nghệ thông tin - IT - Phần mềm
Mô Tả Công Việc
Design system architect, build up new system and maintain system.
Implement load balancing, failover, high availability solution.
Monitor performance of production servers.
Operate, manage and monitor all routers, switches and firewalls.
Analyze and review log servers, detect abnormally activities and system exploitation.
Troubleshoot daily operation problems about infrastructure and security in systems.
Review, analyze and configure rule firewalls, intrusion detection/prevention systems.
Update and patch all findings about virus, vulnerability on systems.
Create and update documents, guidelines, procedures, policies in system security.
Yêu Cầu Công Việc
More than 5 years experience with the Linux platform in a large-scale, high-availability production environment.
Excellent knowledge of script programming, task automation, and the application of security principles.
Solid experience with Cloud technologies (for example: Docker, OpenStack, etc.).
Excellent grasp of TCP/IP protocols and ability to resolve network problem.
Good communicator who is able to rapidly become part of a team.
Good at working autonomously with minimal supervision.
Good sense of organisation and creativity, with analytical skills and a talent for managing projects.
Excellent ability to write technical documentation.
Designing best solution for backups, and whole infrastructure.
Ability to work under pressure in a 24x7x365 production environment is essential.
Soft skills

Experience working in agile and continuous development environments.
Willingness to continuously improve your skills and user-experience.
Good verbal communication skills in English.
Benefits

Incentive subject to corporate and individual performance.
Annual health checkup.
Employee reference bonus.
Company trip.
13th month salary.
Private health insurance.
Weekly English class.
Monthly Birthday party.
International environment with colleagues from different countries (Vietnam, Japan, Canada, US, UK, France).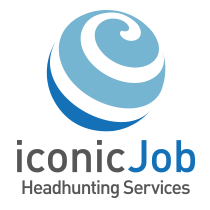 ICONIC Co,.Ltd.
This is a visionary R&D company engaged in intermediary and RegTech services employing blockchain technology. Infinity Blockchain Labs focuses on forming alliances with established businesses and regulatory institutions across various industries, as well as providing collaborative incubation for early stage blockchain projects. We aspire to empower Vietnam to become the global leader in blockchain research and development.
xem thêm
thu nhỏ