Tóm tắt công việc
Ngành nghề
Công nghệ thông tin - IT - Quản lý mạng, hệ thống & dữ liệu
Kỹ năng ngôn ngữ
Tiếng Anh: Giao tiêp: Cao trung cấp - Có thể nói lên ý kiến của mình một cách nhanh chóng và chính xác.
Đọc: Cao trung cấp - Có thể đọc và hiểu chính xác hầu hết các câu.
Viết: Cao trung cấp - Có thể sử dụng những câu phù hợp để viết bài luận.

Mô Tả Công Việc
Recruitment Summary:

The company plans to develop many block chain related business globally through its own product development.
Especially most recently, we are planning to focus on business related to digital assets based on NFT (Non-fungible token).
In this recruitment, we are looking for a server side engineer who will be in charge of the development of "TEMX (Temex)" which is the digital asset trading platform scheduled for release soon.
About the responsible product

"TEMX" aims to become a global marketplace where various digital assets such as game characters are traded. We plan to handle game characters of multiple game companies, including game characters of casual mobile game "DIG STAR" scheduled to release beta version in November 2018.
"TEMX" deals with digital assets tokenized as NFT (Non-fungible token) based on ERC721, and we are implementing trading and processing of digital assets with Smart Contract. In development of "TEMX", Smart Contract for sharing economy.
We also have partnership with Origin Protocol which is a protocol.
[Benefits of Working with us]

You can accumulate experience in development of block chain area through actual product development.
You can experience the development of products that develop globally with overseas group companies.
Yêu Cầu Công Việc
Designing, developing and operating of Web application.
Designing, developing and operating of server side general.
Continuous improvement of infrastructure construction and performance tuning.
Good English skills (to communicate with internal members).
*Preferable:
Experience developing Ethereum's Smart Contract.
Experience in encryption currency and block chains.
Fully understanding the technical specifications of Bitcoin, Ethereum.
Large scale service development experience (those who can design with load).
Understanding and experience on security of block chain · Smart Contract.
Business experience with overseas.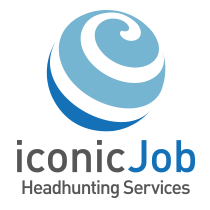 ICONIC Co,.Ltd.
"Business Contents"It is developing business in 8 bases worldwide. We are aiming to create an accelerating economic zone (platform) by making AI (Artificial Intelligence) iterative learning data obtained in the following three projects.【3 Business Areas】◆ FINANCEMatch payment solution according to customer's needs, financial institution you want to borrow with people who want to borrow moneyDevelop loan platform etc. In the future, we will be promote cooperation with major financial institutions.◆ MARKETINGAnalysis of online advertisement distribution, acquired user behavior and advertisement effect data, optimization of sales promotion of companiesOne-stop support for motion. Comprehensive support including global expansion and offline advertisementExpand.◆ CONSUMERUsing products that buy and sell "time" and smartphone settlement application and technology working on major megabanksDeveloping innovative services for general consumers including support for real estate business.
xem thêm
thu nhỏ