Tóm tắt công việc
Ngành nghề
Nghệ thuật, Công nghệ âm thanh/hình ảnh & Truyền thông - Viễn thông
Kỹ năng ngôn ngữ
Tiếng Anh: Giao tiêp: Cao trung cấp - Có thể nói lên ý kiến của mình một cách nhanh chóng và chính xác.
Đọc: Cao trung cấp - Có thể đọc và hiểu chính xác hầu hết các câu.
Viết: Cao trung cấp - Có thể sử dụng những câu phù hợp để viết bài luận.

Mô Tả Công Việc
- In this position you will join our Telecommunications business as a Senior Structural Engineer, where you will play an integral part in a team of highly skilled specialists for our clients across all types of Telecommunications projects.
- It's the technical expertise and the depth of knowledge of our people that really sets us apart.
- Structural analysis of site options for 5G network (experience preferred but training can be provided).
- Deploy of cutting edge 5G technology on Lattice Towers, Guyed Masts, Monopoles and inner-city Rooftops.
- Offer our clients innovative solutions using Computational Fluid Dynamics and Finite Element Analysis.
- We are using: Autocad 2019, BlueBeam, Ixus, Tekla Teds, CheckWind, MsTower, Spacegass and Strand 7.
Yêu Cầu Công Việc
- Good at using English (no need any certifications).
- College or Bachelor of Engineering majoring in Structural / Construction / Civil / Telecommunication.
- 3 - 5 years of Structural Engineering experience in Telecommunications, Commercial, Residential or Industrial Buildings with a good understanding.
- Strong communication skills and a passion for working.
- The ability to work with team of other Structural Engineers and Drafters.
- Strong analysis skills ideally with experience using programs such as or similar to MsTower, Spacegass and Strand 7.
- A passion for innovation, new ideas and a lifetime commitment to improvement of the team and yourself.
Prefer :  Have CPEng qualification / Registered Professional Engineer - Australia.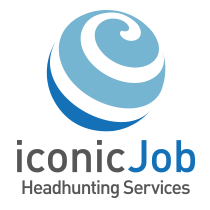 ICONIC Co,.Ltd.
Cut your costs, increase your capability and grow your business. Australian-owned, our international team will find, manage and tailor a talented remote team to suit you needs, no matter the industry:- Admin.- Accounting & HR.- Engineering.- IT.- Sales & Marketing.We have offices in Australia and Vietnam.
xem thêm
thu nhỏ