Tóm tắt công việc
Ngành nghề
Công nghệ thông tin - IT - Phần mềm
Mô Tả Công Việc
1) Pre-sales activity
Come together with sales and get customer's requirement from technical view point.
Compose technical proposal based on customer's requirement.
Compose plan, draft design, schedule and BOM based on customer's requirement include implementation and operation & maintenance.
Manage technical matters through presales activity.
2) Implementation
Fix plan, design, schedule, WBS and BOM include implementation and operation & maintenance.
Arrangement of equipment delivery with procurement team.
Compose necessary documentation including diagrams and parameter sheets.
Manage preliminary set up and on-site installation.
Manage required test and confirm result
3) Project management (Implementation and Operation & Maintenance)
Coordination with related internal members such as Sales, Operation & Maintenance, Network.
Integration, Procurement and Business solution.
Coordination with vendor, supplier and vendor.
Coordination with customer IT person and related members.
Monitor progress of the project and adjust it accordingly.
Monitor implementation work and check result.
Compose report of result.
4) Relationship management
Supervise team members: Building personal credibility, Activating work group commitment, engaging management support.
Develop and implement service process, procedure and policy including selection of service management software and tool.
To take care of consultation and service advice in cooperate with suppliers.
To maintain the relationship internally and externally.
To take responsibilities on Solution integration and report directly to Manager.
Yêu Cầu Công Việc
Middle level of technical knowledge.
Middle term of experience as SE.
Actual experience on implementation and troubleshooting of ICT infrastructure.
Experienced to design/ implement/test Network & Server & Storage solutions, Security solutions/products and Virtualization products, able to consults and provide flexible solutions to the customers.
Tolerability of work in abroad.
Strong motivation to the work in Vietnam.
Bachelor's Degree or higher - if in Computer Engineering, Computer Science or related field it is an added advantage.
English skill: Intermediate.
Aged from 28 to 32.
At least 3 years' experience in a similar position.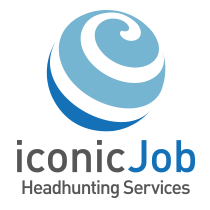 ICONIC Co,.Ltd.
Our company (Vietnam)Ltd is 100 % subsidiary of company coorpration which is one of major national flag telecommunications carrier in Japan and providing ICT solution service worldwide including Japan domestic/global network, ISP, datacenter, Cloud etc.We are offering one stop solution which covers initial consultation such as ideal ICT environment for each customer, designing, deployment and maintenance of ICT platform based on its capability for SI, domestic/global network, DC and cloud.
xem thêm
thu nhỏ