Tóm tắt công việc
Ngành nghề
Marketing, Kinh doanh, Bán hàng & Dịch vụ - Bán hàng & Phát triển/Quản lý kinh doanh
Phúc lợi dành cho bạn
Mobile phone, parking fee, gasoline fee
Bao Viet healthcare insurance
Mô Tả Công Việc
Work in teams and directly with our clients.
You'll work in teams of typically 3 - 5 consultants, playing an active role in all aspects of client engagement.
***This includes gathering and analyzing information, formulating and testing hypotheses, and developing and communicating - recommendations.
You'll also have the opportunity to present results to client management and implement recommendations in collaboration with client team members.
Senior Associates receive exceptional training as well as frequent coaching and mentoring from colleagues on their teams.
***This support includes a Manager/ Director assigned to you to help guide your career in your first two years as a Senior Associate.
***Additionally, you'll receive guidance and support from other local offices or practice in the selection of client projects, helping you to develop your skills and build your network.
While all consultants develop specialized knowledge and a focused program as they progress with DI, most are initially very broad in their focus, meaning they do not need specific industry or functional expertise to be successful.
***For consultants who join DI as experienced professionals, this can mean building on previous knowledge or developing unique experience in an area that is completely new.
Yêu Cầu Công Việc
Advanced graduate degree and excellent academic record required (e.g., MBA, PhD, etc.).
Outstanding records of academic and managerial or professional achievement.
Exceptional analytical and quantitative problem-solving skills.
Strong record of leadership in an academic, professional, or extracurricular setting.
Ability to work collaboratively in a team environment.
Ability to work effectively with people at all levels in an organization.
Ability to communicate complex ideas effectively, both verbally and in writing, in English and Vietnamese.
Willingness to travel.
Advancement opportunities:

At DI Asia, only your capability and performance determine your consulting career path. As a fast moving consulting firm, we provide great opportunities for talented consultants to build their careers in Asia. Our hierarchy structure consists of 6 levels (Associate, Senior Associate, Associate Manager, Manager, Director and Partner/ Managing Director).
The journey from the beginning of your consulting career with to the the top of the consulting hierarchy typically takes seven to eight years.
All consultants are evaluated on a 6-month basis towards promotion.

Evaluation are based upon a set of technical criteria for assessing consulting capabilities.

Other contributions (eg. sales, working attitude, office/team building efforts and initiatives etc.) are taken into account in considering bonus offers and/or employment continuity.

Additional information about hierarchy structure and promotion policy at DI Asia will be shared with candidates during interviews.
Company general benefits:

Review of salary & Rank/Title 2 times per year (in Apr & Oct).
Allowances: mobile phone (VND 1mil./month), parking fee, gasoline fee (depending on distance to office).
Insurance: Bao Viet healthcare insurance for employees.
Others (GYM, Education & training): applicable to senior members* (from Associate Manager and/or with over 12 months' seniority).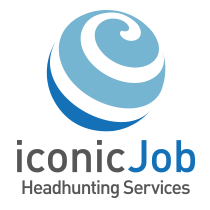 ICONIC Co,.Ltd.
It is a subsidiary of company, a Japanese investment and consulting firm, headquartered in Tokyo, Japan.In Vietnam, our marketing was established in January 2014, focusing on Social Media Marketing and Online market research.1) Online market research- We understand brands' current obstacles in collecting consumer insights: High cost, Lack of accuracy, and Lengthy processing time.- Our 300,000 community and smart survey system can solve their issues- With our solution, every brands can understand their consumers fast, accurately and at affordable pricing.2) Social Media marketing- We provide brands with the Facebook application platform, to organize interactive contests with Facebook users, such as: Instant Lottery, Lucky draw, Photo Contest, Quiz
xem thêm
thu nhỏ