Tóm tắt công việc
Ngành nghề
Công nghệ thông tin - IT - Quản lý mạng, hệ thống & dữ liệu
Kỹ năng ngôn ngữ
Tiếng Anh: Giao tiêp: Cao trung cấp - Có thể nói lên ý kiến của mình một cách nhanh chóng và chính xác.
Đọc: Cao trung cấp - Có thể đọc và hiểu chính xác hầu hết các câu.
Viết: Cao trung cấp - Có thể sử dụng những câu phù hợp để viết bài luận.

Phúc lợi dành cho bạn
Training courses due to the work demand
Insurance based on Vietnamese law
Mô Tả Công Việc
Provide new IT and System technology proposal/solution for customer.
Participate in consulting and designing information technology network (IT) for customers.
Consult and design information security and safety systems for customers.
Implement security system for customer.
Research and update technology and techniques, as well as solutions to ensure safety and security for customer's systems.
Work cooperation with Sales and Application Engineer teams.
Further details will be discussed in the interview (English shall be used at the interview).
Yêu Cầu Công Việc
Years of Experience: At least 2 years or more work experience in a similar role.
Minimum Educational Level: With a university degree in IT or related fields.
Required Skill:

Knowledge of LAN, WAN, Internet system.
Knowledge of Firewall technology, Cloud computing.
Knowledge of Security solution (DLP, Web security, Phishing email…).
English is fluent (reading, speaking, and listening for communication).
Ability work independently as well as in the Team environment.
Logical thinking, good skills in communication and presentation.

The experience working for foreign company, especially for Japanese Company will be advantages (Prefer).
<Working Time>
Monday to Friday: 8:15 – 17: 15
Saturday: 8:15 - 12:00 (twice holiday per month)
<Other conditions>
Allowances: as company policy.
Raising salary yearly.
Training policy: training courses due to the work demand.
Labor contract, insurance and annual leave are based on Vietnamese law.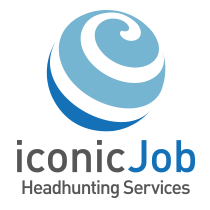 ICONIC Co,.Ltd.
Our company has been providing our customers with our best quality of after-services and maintenance, after the supply of software and hardware, together with the qualified engineers and management ability. We have a high-level qualified engineers to cover both application engineering for software and system engineering for hardware. We have a close and powerful relationship with software licenser and hardware supplier, such as Dassault Systèmes, Altair Engineering, UEL, Microsoft, HP, Dell. Which means that we have a wide range of products and services according to our customer's requirement. We can support most of the industrial field, such as Automotive, Industrial equipment, Aerospace, High-Tech and Construction.
xem thêm
thu nhỏ