Tóm tắt công việc
Ngành nghề
Marketing, Kinh doanh, Bán hàng & Dịch vụ - Bán hàng & Phát triển/Quản lý kinh doanh
Kỹ năng ngôn ngữ
Kỹ năng tiếng Nhật: JLPT Level N2
Ngôn ngữ khác:
Tiếng Anh: Giao tiêp: Cao trung cấp - Có thể nói lên ý kiến của mình một cách nhanh chóng và chính xác.
Đọc: Cao trung cấp - Có thể đọc và hiểu chính xác hầu hết các câu.
Viết: Cao trung cấp - Có thể sử dụng những câu phù hợp để viết bài luận.

Tiếng Hàn Quốc: Giao tiêp: Trung cấp - Có thể nói chính xác ý kiến của mình nhưng chậm
Đọc: Trung cấp - Có thể đọc và hiểu hầu hết các câu nhưng chậm
Viết: Trung cấp - Có thể viết đoạn văn bằng những câu đơn giản nhưng chậm.

Phúc lợi dành cho bạn
Commute allowance for motorbike fuel and parking
Mô Tả Công Việc
Sales promotion/Market survey task about their items(Semiconductor / optical related products).
Marketing(internet/customer connection etc) and reporting task.
Interpretation service for interactions related to business, such as meeting at customer side.
Correspond customer (correspond to visit appointment,follow up the customer,build the communication with client,customer entertainment correspondence including).
Interactions related to business with Lintec Group.
Market survey(in general including semi conductor/optical related products).
Participate each exhibition and meeting ,support task for reporting and announcement.
General operations related to the administration of the office (including operation assistance work of academic societies etc.).
Hiring recruitment, human resource development, assistance in business administration accompanying business expansion.
Sales promotion task(create presentation file,translation support).
Management of the office when there are no Japanese staff.
(As irregular)Follow-up at the time of non-business hours or holidays by the resident.
Yêu Cầu Công Việc
For Manager position:
Who has experience as a manger.
30-34 years old
Male candidate
For Staff position
25-34 years old.
Any gender.
For Korean speaker position
25-34 years old.
Any gender
Who understand about Korean culture and habit.
Korean skill
Common Experience/Skill:
Who has experience as sales engineer such as chemical,tape,IT engineer etc(Because this position requires a technical knowledge to suggest the products).
Who Has one of the following linguistic abilities.

English upper intermediate level.
Japanese skill N2 level.

Who can sales,customer support,market survey,and collect data.
Personality
Honest, frank, bright and cooperative (exchange with overseas is necessary)
Who has curious one (Because it is necessary for mastering our products · business contents)
Who can handle sales / customer entertainment correspondence, import / export correspondence, office support etc-
Who can go domestic business trip including staying or go abroad as training.
Who can work overtime and holiday if necessary.
Who can positively work and have cooperation and can propose work.
Who can obediently listen to instructions and guidance from their boss and can act as an organization.
Who has long term experience in a company.
Welfare/Allowance:
Commute allowance for motorbike fuel and parking.
Business trip allowance
Cell phone and PC provided
Paid leave
Annual Bonus (There will be twice a year bonus after one year)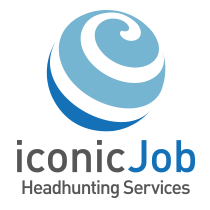 ICONIC Co,.Ltd.
This is advancing and combining the core technologies it has cultivated over many years, drawing on insight and multiple leading-edge technologies to create and launch innovative products that provide new value and increased functionality.Manufacturing Pressure-sensitive Adhensive Materials & Related Products.It is a leading Japanese manufacturer in the field of pressure-sensitive adhesive materials. We offer an extremely diverse range of products that includes adhesive papers and films for seals and labels, packaging tapes, construction materials, automotive products, tapes for use in semiconductor manufacture, optically functional films, and healthcare products.We also develop and manufacture a variety of equipment optimally designed for use with our label materials and tapes; included are label-printing machines, packaging machines and electronic equipment. Our comprehensive approach to both soft (materials) and hard (equipment) aspects of the business ensures a productive synergy, enabling us to cater to diverse customer needs in the adhesives market.
xem thêm
thu nhỏ