Tóm tắt công việc
Ngành nghề
Marketing, Kinh doanh, Bán hàng & Dịch vụ - Bán hàng & Phát triển/Quản lý kinh doanh
Mô Tả Công Việc
Existing customer follow-up.
New development business.
Documents work (preparation of estimates, import-export).
Relation with suppliers by mail and phone.
Report line: Japanese director.
Target area; North(The furthest is Hai duong).
[Company information]

Trading company of manufacturing machine.
Clients: almost Japanese Manufacture company - metal processing ,plastic processing.
Member: 3 people (JP1).
Working time; Mon-Fri 8:30-17:30.
Depending on the customer,sometimes temporary attendance on Saturdays.
Outside sales using company car.
Bonus,Rise: 1 per/year.
Yêu Cầu Công Việc
Who can work for long term 5-6 years above.
Have experience as sale staff in similar industry ex Real estate, House, something like products with high unit price.
N3 level.
English intermediate level.
High communication skills.
Knowledge of mechanical engineering (Prefer).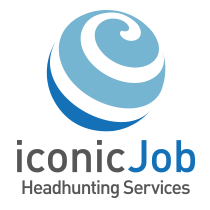 ICONIC Co,.Ltd.
Since its establishment in 1954, the company has earned a good reputation and trust as a system trader from manufacturers and mold manufacturers in particular. We have been providing support for installing software products, such as CAD/CAM/CAE, DNC, production systems, and hardware products, including cutting tools, tooling, and machining centers, to ensure that each machine and production system best serve customer needs and improves their QCD* performance. We do not simply offer and sell machines and production systems available in our stock; we correctly understand the needs of corporate customers, including software system optimization and overseas operations support through our extensive overseas network, to provide feedback information to leading machine tool manufacturers, supporting them from the development stage of their products. The company believes that its primary mission as a system trader is to provide systematic manufacturer support services to the entire spectrum of customers from upstream to downstream. To correctly understand customer needs, we are all eyes and ears with regard to the shop floor needs of customers and stay a customer-oriented think tank capable of fast, flexible solutions. This approach to sales activities enables us to make full use of our cutting-edge technology information, know-how, and other knowledge resources.
xem thêm
thu nhỏ