Tóm tắt công việc
Ngành nghề
Marketing, Kinh doanh, Bán hàng & Dịch vụ - Bán hàng & Phát triển/Quản lý kinh doanh
Kỹ năng ngôn ngữ
Tiếng Anh: Giao tiêp: Cao cấp - Giao tiếp như người bản xứ
Đọc: Cao cấp - Kỹ năng đọc như người bản xứ
Viết: Cao cấp - Kỹ năng viết như người bản xứ

Phúc lợi dành cho bạn
Health Care, Health insurance and Social insurance
Professional, Dynamic working environment
Have the opportunities for training abroad.
Mô Tả Công Việc
As a Sales Manager, you will manage and oversee the profitability of your business
by developing long-term and short-term sales goals and manage selling cost.
You will in charge of preparing yearly budget, as well as strategies to achieve business objectives.
Your responsibility including define key dealers or partners and develop new markets.
Working closely with the marketing team to approach customers and understand the performance of the dealers and accounts as well as understand market trends of the business and competitors.
You will lead a big sales team, ensure that your sales teams are motivated and focused on the company's strategic goals.
Working with functional departments to set up or revise sales policies including selling policy, selling tools, and sales call management.
Besides that, you will cooperate with HR department in recruiting and training and developing team members.
Develop new products and new dealers including negotiate with potential dealers, deal schemes, corporation contract, marketing program...
Support to SMD for PR activities: prepare POSM (leaflet, standee, gifts...), prepare for exhibitions (agriculture exhibition), seminar.
In charge of development and follow up new business models based on BODs scheduling & PR for ACS services.
Prepare contents to PR for ACS, on website, on POSM.
Organize meetings across departments for new business development related matters/issues.
Participating in training courses which enhance knowledge related to business development, and current job duty.
Yêu Cầu Công Việc
Bachelors Degree in related fields.
Computer proficiency( word, exel, powerpoint).
The idial candidate has an excellent sales trac record as well as effective sales, planing, strong leadership and people management experience on FMCG industry and/or Financial field (Consumer finance fild is the best).
Good business acumen.
A dynamic personality.
Excellent communication and presentation skills.
Fluency on English( 4 skills)
The age is around 40-45 is preferable
Benefits:
2 time promotion per year.
Health Care, Health insurance and Social insurance regulated by Vietnam Labor Law and accident insurance 24/7.
Professional, Dynamic working environment.
12 days full paid leave per year, Annual Travel, Team building.
Have the opportunities for training abroad.
Have the opportunities to work with the international environment, improve the language, develop your self.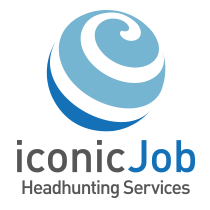 ICONIC Co,.Ltd.