Tóm tắt công việc
Ngành nghề
Marketing, Kinh doanh, Bán hàng & Dịch vụ - Bán hàng & Phát triển/Quản lý kinh doanh
Mô Tả Công Việc
Report to: Sales Director (CCO).
2 candidates (1 for HCM Office, 1 for HaNoi Office).
Responsibilities:

Responsible for planning and implementing long term business strategies to achieve objectives,
ensure the company works effectively and the sales profit grows every year (at least 110% per year):
such as:
Search for new customers and build up the sales channel (B2B). Customers include 80%
Japanese company, 10% Vietnamese company, 10% from other markets.
Introduce and marketing company's products to new customers.
Going to business weekly to maintain relationship with current customer and develop new
customers.
Co-operate to sales admin team to taking care customer and follow up quotation, try to get as
much as PO from customer.
Forecast annual, quarterly and monthly sales revenue.
Investigate lost sales and customer accounts.
Reporting to Sales Director market situation, customer's manufacturing plan, competitors, …
Job details will be discussed during the interview.
Yêu Cầu Công Việc
Have at least 5 years experiences in mechanical materials (components of plastic molds and press dies is a plus).
Have good experience in sales and management.
BA degree in Engineering or Business, prefer candidate who graduated from Japan.
Good at both English (IELTS 6.5 or above) and Japanese (between N3 and N2).
Have good physical condition for frequent travelling to neighborhood provinces.
Leadership, management, negotiation and communication skills.
Have good knowledge about the industry and other social issues.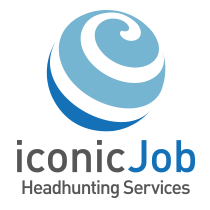 ICONIC Co,.Ltd.
With the head quarter located in Japan, our company was incorporated in 1957. The company gets engaged in manufacturing and selling a wide array of high precision components for plastic molds and press dies. What distinguishes our company from other manufacturing firms is sophisticated manufacturing technology, modern facilities and professional quality and environment management systems complying with ISO 9001 and ISO 14001. Based on experience and know how accumulated for more than 50 years, the company is able to flexibly respond to customers' diversified needs. To enhance customers' satisfactions, our company set up its global network in which our Vietnam company is an official member. With the office in Ho Chi Minh city, our Vietnam company is in charge of selling premium precision components under company 's brand name used for plastic mold, press dies, automated machines, semiconductors, and healthcare instruments...
xem thêm
thu nhỏ