Tóm tắt công việc
Ngành nghề
Chế tạo & Sản xuất - Kiểm định chất lượng
Mô Tả Công Việc
Draft quality assurance policies and procedures.
Interpret and implement quality assurance standards.
Evaluate adequacy of quality assurance standards.
Devise sampling procedures and directions for recording and reporting quality data.
Review the implementation and efficiency of quality and inspection systems.
Plan, conduct and monitor testing and inspection of materials and products to ensure finished product quality.
Document internal audits and other quality assurance activities.
Investigate customer complaints and non-conformance issues.
Collect and compile statistical quality data.
Analyze data to identify areas for improvement in the quality system.
Develop, recommend and monitor corrective and preventive actions.
Prepare reports to communicate outcomes of quality activities.
Identify training needs and organize training interventions to meet quality standards.
Coordinate and support on-site audits conducted by external providers.
Evaluate audit findings and implement appropriate corrective actions.
Monitor risk management activities.
Responsible for document management systems.
Assure ongoing compliance with quality and industry regulatory requirements.
Yêu Cầu Công Việc
Bachelor degree preferred.
Higher priority for the candidates that have experience in steel industry or well understanding about coil & pipe products.
Certifications an advantage including Quality Auditor, Quality Engineer, Quality Improvement.
Quality inspection, auditing and testing experience.
Experience with implementation of corrective action programs.
Product or industry-specific experience.
Strong computer skills including Microsoft Office, QA applications and databases.
Knowledge of tools, concepts and methodologies of QA.
Knowledge of relevant regulatory requirements.
English Skills: Upper-intermediate.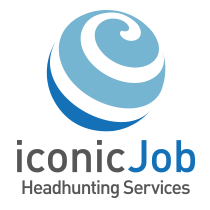 ICONIC Co,.Ltd.
長きにわたり、鋼管のリーディング・カンパニーとして地位を確立してまいりました。2008年ベトナムに現地法人を設立。成長が見込まれる海外のマーケットで、需要地生産というコンセプトの下、更なる事業展開を図り、収益力を強化して国内同様の販売網を構築しております。私たちグループは、今後とも国内外での鋼管トップ企業としての地位を不動のものとすることを目指し、一層の努力を重ねてまいる所存です。Company's goal is to fully utilize Vietnam's investment environment to enhance competitiveness in both domestic & international market, to stimulate market activities and to enhance skills and technology levels so as to create values for our business partners, employees and shareholders. As a member of Company Group, our management team will continue to improve company's management system to make SUNSCO the best company in Vietnam.
xem thêm
thu nhỏ