Tóm tắt công việc
Ngành nghề
Công nghệ thông tin - IT - Phần mềm
Kỹ năng ngôn ngữ
Tiếng Anh: Giao tiêp: Cao trung cấp - Có thể nói lên ý kiến của mình một cách nhanh chóng và chính xác.
Đọc: Cao trung cấp - Có thể đọc và hiểu chính xác hầu hết các câu.
Viết: Cao trung cấp - Có thể sử dụng những câu phù hợp để viết bài luận.

Mô Tả Công Việc
Partners with the business unit to understand key success factors, critical needs and what is needed to make the business unit successful. Evaluates needs and provides business / technical solutions. Seeks opportunities to increase customer satisfaction and deepen client relationships.
Manages client expectations.
Manages projects through the use of proven Software Development Life Cycle processes, procedures and tools to include planning, coordinating all project activities, project status meetings, system specifications design and review, technical review, system testing, system implementation, post implementation review.
Develops and maintains detailed project plans. Responsible for reporting project status to IT Management, business unit project sponsor and other key business leaders as needed.
Provides day-to-day project coordination, planning and implementation of multiple projects across all product lines.
Responsible for collecting, understanding and documenting business requirements and translating those into functional and system design specifications.
Works with the business unit on long term strategies to better use technology and to promote / champion process improvement initiatives.
Work with software development to review / understand requirements and specifications for technical design, obtain information on system capabilities, limitations and performance requirements.
Yêu Cầu Công Việc
Minimum 10 years IT related experience, previous management experience required.
English skill; Upper-intermediate or above.
Strong management skills.
Leadership.
Problem Solving skill.
Able to work under high pressure.
Preferred development language and environment.

Java.
.NET.
iOS, android.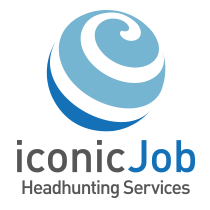 ICONIC Co,.Ltd.
It is a Japanese company, which has more than 300 companies in about 45 countries. General Information- Established: 2006- Size : 150- Location : Ha Noi (Head office), Ho Chi Minh Branch ** Lots of opportunities to work in the special fields **We have many kind of interesting projects that may unleash your capabilities such as:- Mobile development projects ( Android, iOS)- Government's projects- Offshore projects for Japan and Asia markets, etc. ** To work as global engineer **To be a part of our team to do international projects, you have many chances to use Japanese and English with foreign co-workers as well as to work abroad, especially in Japan. ** Opportunities to improve your skills **We are not only focus on works, but try to improve our employees by continuously conducting many training courses in following topics:- Technical skills- Management and leadership, and Quality processes- Japanese language ** Good working environment **- Opportunities for promotion and career-up- Special allowance for TOEIC and Japanese (JLPT) certifications- Many young people, friendly atmosphere, and excellent working facilities.- Many activities to tight up the relationship between employees such as company trip, Christmas party, New Year's party, support for sport activities, etc. If you are talent, willing to learn the new things, enthusiasm for work, want to take challenges as well as want to build your career in stable and global company, do not hesitate to apply.
xem thêm
thu nhỏ