Tóm tắt công việc
Ngành nghề
Chế tạo & Sản xuất - Thiết kế quy trình & Sản xuất
Mô Tả Công Việc
Ensure that CRM members are compliant with plant safety and environmental rules & regulations, conversant with ESH regulations and their application to industry.
Develop & revise safe working procedures & risk assessments for CRM team.
Providing direct supervision to ensure the achievement of quality, production, safety and cost objectives.
Lead CRM teams, communicate applicable work assignments including sequence of operation & completion objectives as required.
Ensure that demands of next process are met & coordinate product scheduling in line with
Production Planning to ensure compliance with planned production requirements.
Implement & manage CRM best work practices, principles of cold rolling, rolling mill controls, and rolling mill auxiliaries.
Improvement of quality, productivity & ramp up of the rolling mill capacity.
Coordinating, planning & prioritizing daily department schedules, assignments, activities and priorities.
Troubleshooting operational issues & identifying corrective measures.
Lead all accident investigations involving production activities to establish root cause, developing corrective actions to prevent recurrence.
Practicing continuous quality improvement.
Manage scheduled repairs and distributing work orders; and participating in special projects as assigned.
Ensure that production requirements are met by effective shift and vacation planning.
Managing, training and developing the hourly workforce.
Ensure that housekeeping standards are maintained and actively implement 5S standards and rules.
Report to Vice General Director - Production (a Japanese).
Yêu Cầu Công Việc
Vietnamese male only.
Age: From 35.
Education: University Degree with mechanical majors or related fields.
Experience: At least 3 years of production management experience in CRM and 5 years working in heavy industrial environment.
Demonstrated mechanical maintenance experience / knowledge is required.
Must have knowledge of rolling mill operations and related equipment.
Proactive, dynamic.
Experience with 5S, KAIZEN and/ or continuous improvement practices ideal.
Knowledge on ISO 9001 / 14001.
Leadership, computer and strong communications skills.
Strong and strictly in solving problem.
Good communication & report in English and Japanese (additional only, not the priority).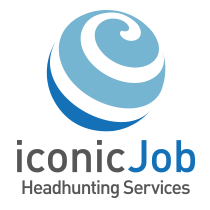 ICONIC Co,.Ltd.
長きにわたり、鋼管のリーディング・カンパニーとして地位を確立してまいりました。2008年ベトナムに現地法人を設立。成長が見込まれる海外のマーケットで、需要地生産というコンセプトの下、更なる事業展開を図り、収益力を強化して国内同様の販売網を構築しております。私たちグループは、今後とも国内外での鋼管トップ企業としての地位を不動のものとすることを目指し、一層の努力を重ねてまいる所存です。Company's goal is to fully utilize Vietnam's investment environment to enhance competitiveness in both domestic & international market, to stimulate market activities and to enhance skills and technology levels so as to create values for our business partners, employees and shareholders. As a member of Company Group, our management team will continue to improve company's management system to make SUNSCO the best company in Vietnam.
xem thêm
thu nhỏ