Tóm tắt công việc
Ngành nghề
Chế tạo & Sản xuất - Thiết kế quy trình & Sản xuất
Kỹ năng ngôn ngữ
Tiếng Anh: Giao tiêp: Trung cấp - Có thể nói chính xác ý kiến của mình nhưng chậm
Đọc: Trung cấp - Có thể đọc và hiểu hầu hết các câu nhưng chậm
Viết: Trung cấp - Có thể viết đoạn văn bằng những câu đơn giản nhưng chậm.

Mô Tả Công Việc
Main Duty
Be responsible for production line: control and monitor planning production, costs production, good operation machine, quality products, production cycle, Maintenance machine, level min_max stock, schedule delivery to customer on time.
Organize and operations the monthly meeting with Production team, Maintenance team and Product Control team to make plan for maintaining and replacing accessory to assure that all machines operate in good condition and deliver products to customers on time.
Oversees the operations of organization and manages its compliance with legal and regulatory requirements.
Be responsible for Human resources: Choose and recruit all employee, set up schedule training, process recruit, follow policy's company.
Report directly to Factory Director about Operations monthly in the factory, production result statements, production cost relative, inventory of raw and sub material, and labour cost.
Control and follow the admin jobs as Fire fighting, Labor Safety and Hygiene, Environment,...
Directly report to Factory Director - Japanese.
Management Responsibilities
Supervising 5 Supervisors including: Quality Control, Maintenance, HR, Product Control and Production.
Yêu Cầu Công Việc
Bachelor degree or a higher education completed required.
Preferably at least 5 years of experience as Factory Manager.
An analytical mind with problem-solving skills. Ability to act with high agility and understand a sense of urgency.
Excellent organizational and multitasking abilities.
Strong management and leadership skills.
Good communication & presentation skills, both oral and written by Vietnamese and English.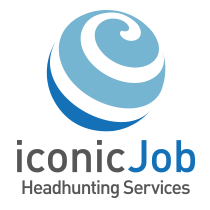 ICONIC Co,.Ltd.
A strategic planner provides strategies for current and future growth of an organization by suggesting changes or improvements to current business plans, policies and procedures.Japanese Food Manufacturing company. Main Products is Instant Noodle.This company establish 2011 and factory set up 2012
xem thêm
thu nhỏ