Tóm tắt công việc
Ngành nghề
Khoa học, Công nghệ, Kỹ thuật & Toán học - Cơ khí
Kỹ năng ngôn ngữ
Tiếng Anh: Giao tiêp: Trung cấp - Có thể nói chính xác ý kiến của mình nhưng chậm
Đọc: Trung cấp - Có thể đọc và hiểu hầu hết các câu nhưng chậm
Viết: Trung cấp - Có thể viết đoạn văn bằng những câu đơn giản nhưng chậm.

Phúc lợi dành cho bạn
Annual total holiday is almost the same as in Japan
Mô Tả Công Việc
Set up the environmental testing, the judgement of trouble, fixing, calibration work, suggestion for the continuous maintenance contract.
Sales the service parts,introduction support of the primary equipment.
Support task about sales(Specification meeting etc).
Business trip to HCM, Da Nang etc.
There is a case to accompany the sales activity of the maker.
Yêu Cầu Công Việc
Having a car licence.
English skill.
Who has been engaged in water piping / electrical work, refrigerator repair, etc.
Who is warm, serious and honest.Who can listens to opinions, makes efforts, and cooperative.
Who can use Excel / Word smoothly.
*Prefer:
Who has enough knowledge about electrical construction and refrigerator. (Qualification holders on electrical construction refrigeration machinery)
Who has experience at Site manager.
Who has working experience (Quality assurance,check,preservation) in Japanese or Korean companies.
Korean language skill
<Working time>
<Holiday>
Saturday/Sunday/National Holiday
<Welfare/Allowance>
Based on working law, they will set up the general welfare.
Annual bonus.
Paid leaves.
Business trip allowance.
Annual total holiday is almost the same as in Japan (total about 120 days)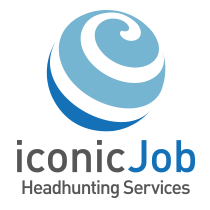 ICONIC Co,.Ltd.
Through our sales network that extends to 45 countries worldwide, we provide high-quality products and services to customers around the world. In addition, we provide total solutions for environmental testing through various products and services, all from the customer's perspective.<What is environmental testing?>Electronic devices and industrial products that we rely on every day are impacted by our environment in a number of ways, including temperature, humidity, pressure, light, electromagnetic waves, and vibration. Environmental testing analyzes and evaluates the impact that these environmental factors have on products in order to ascertain their durability and reliability.
xem thêm
thu nhỏ