Tóm tắt công việc
Ngành nghề
Chế tạo & Sản xuất - Ô tô & Tự động hóa
Mô Tả Công Việc
This job is doing the first action and diagnosis of the broken machine (If you can fix it on the spot fix it).
Support work to deliver items imported from Japan.
Response to business travelers from Japan.
Give advice on how to handle the machine and professional advice.
Regularly visit customers for machine maintenance.
Setup or training for customers.
Technical telephone support.
Report progress and result to Manager.
Other tasks will be discussed in the interview.
Yêu Cầu Công Việc
Who has understood business terms and has engaged in maintenance.
Who has experience as society worker over 3 years.
Communication skill.
Dynamic, hard-working, and high responsibilities.
Can work under high pressure.
Can work independently and teamwork.
*Preferable:

Who has knowledge of machining industry.
Who has experience as a training program in Japan.
Who can communicate with Japanese language.
Bonus(2time/year/according to performance).
Company trip(according to performance).
PC rental.
Company car or Taxi card.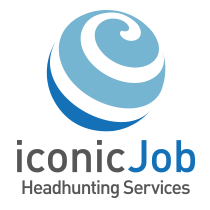 ICONIC Co,.Ltd.
Since 1963, our company's establishment, we have thought much of the origin of manufacturing and have continued to propose advanced and user-friendly machines and systems to our customers. The proposal is not mere introduction of advanced hardware and software. We propose the best solutions respecting customers' environmental situation internally and externally through the introduction of hard and software by making use of highly specialized nature and accumulated know-now over many years.We expand our business fields through close connection between the Factory Solution Division, which handles machine tools, and the Product Solution Division, which hadles industrial machinery. We are aiming for proposing solutions to answer customers' wide-apread needs through the synergy between the two division as well as advanced knowledge/know-how accumulated over many years in our company. In order to provide speedy and accurate feed-back to our custormers by use of advanced IT technology, we are actively promoting introducing Knowledge Management, so that our sales staff members can possess the latest knowledge of IT jointly.Aiming for becoming a high intensive information trading company, we promise to continue doing our best to provide a high level of service to our customers.
xem thêm
thu nhỏ