Tóm tắt công việc
Cấp độ
Trợ lý Trưởng phòng
Ngành nghề
Ngân hàng, Tài chính & Kế toán - Kiểm toán & Thuế suất
Mô Tả Công Việc
Perform and control the full audit cycle including fraud risk assessment and control management over operations' effectiveness, financial reliability and compliance with all applicable directives and regulations.
Determine internal audit scope and develop annual plans to identify priorities and resource requirements for the year.
In a professional and independence manner, conduct the audit topics as defined in the approved audit plan and ad-hoc reviews appointed by the Management.
Co-ordinate with all Departments in developing, reviewing the processes to enhance the internal control, improve operations activities effectively and efficiently, ensure the compliance with laws, regulations and internal rules.
Directs the overall performance of audit procedures, including identifying and defining issues, developing criteria, reviewing and analyzing evidence, and documenting processes and procedures.
Support of major business change programs thus ensuring that appropriate consideration of risk and control is given to all change.
Communicates the results of audit and consulting projects via written reports and oral presentations to management.
Ensure completion of audit assignments to provide independent, objective assurance to the Audit objectives.
Engage to continuous knowledge development regarding sector's rules, regulations, best practices, tools, techniques and performance standards.
Yêu Cầu Công Việc
BS degree in Accounting or Finance.
Recognized Audit or Accountancy Qualification.
Additional qualifications such as CPA, ACCA… is a beneficial.
Fluent communication in English.
Having 5-7 years of experience in relating internal audit, preferably working in banking or finance fields.
Professional accounting / audit / finance qualification.
Leading edge risk management knowledge and expertise.
High attention to detail and rigorous logical thinking ability.
Good team player, who can win and maintain the professional respect of the team.
Must be able to work under high stress.
Must be well organized, and accurate in work.
Must be able to maintain confidentiality about all related jobs.
Advanced computer skills on MS Office, accounting software and databases.
Ability to manipulate large amounts of data and to compile detailed reports.
Proven knowledge of auditing standards and procedures, laws, rules and regulations.
High attention to detail and excellent analytical skills.
Sound independent judgement.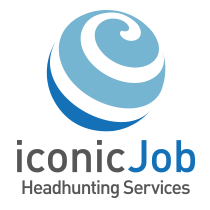 ICONIC Co,.Ltd.
Our company is subsidiary of AEON Thana Sinsap (Thailand) Public Company limited which is public listed company in Thailand. The company was established on September 18, 1992 by AEON Credit Service Co., Ltd (listed on main board of Tokyo stock exchange) and is part of the AEON Group (the second biggest retailing group in Japan).We have established in 2008 and our main business in Vietnam involves trading of products for personal or household consumption such as motorbikes, IT equipment, home appliances, etc.
xem thêm
thu nhỏ