Tóm tắt công việc
Ngành nghề
Công nghệ thông tin - IT - Phần mềm
Mô Tả Công Việc
Experienced in "IT Consultant" and "Sales Engineer" position.
In East Asia (Taiwan), which is the first leading company that utilized blockchain technology as a solution for commercial services.
Therefore, IT Consultant is responsible for customer's consultancy and project development from proposal to investment.
forecasting, technology consultant based on market's practices.
From the perspective of technical specialists, sales engineers will responsible for providing solutions in blockchain technology.
Also, this position requires the candidate has R & D (research and development) mindset after the project started.
The candidate would face the challenge to make international enterprises (with the multinational and multicultural environment).
recognize blockchain's benefits. You have to well-prepared. Also, you should utilize the experience of planning, development business cases, IT services in Developed countries to serve your works.
We are always welcome you join us to challenge the world together!
Yêu Cầu Công Việc
[IT consulting sales]

Capability to promote sales/project acquisition:
Planning sales in Developed Countries, aware of investment projects, experiences developing projects.Knowledge of sales strategies in middle-income countries.
Ability to make partnership strategies leading to sales.
IT - Software Development Project Knowledge:

Understand the necessary processes for an IT - software development project.
Understand project management and system development processes (especially Agile type).
Qualifications:

Should have a wide relationship to execute strategies.
Able to self-adjustable if these are insufficient in the strategy.
Able to self-correcting and adjust if the strategy does not run as expected.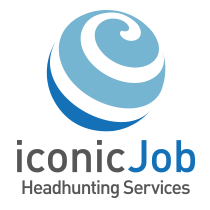 ICONIC Co,.Ltd.
This is a visionary R&D company engaged in intermediary and RegTech services employing blockchain technology. Infinity Blockchain Labs focuses on forming alliances with established businesses and regulatory institutions across various industries, as well as providing collaborative incubation for early stage blockchain projects. We aspire to empower Vietnam to become the global leader in blockchain research and development.
xem thêm
thu nhỏ