Tóm tắt công việc
Ngành nghề
Hành chính nhân sự - Nhân sự
Mô Tả Công Việc
Build and manage the company's Human Resources Department to support the corporation's goals and missions through the Human Resources department.
Supervise the implementation of Human Resources Programs by Human Resources staff.
Identify opportunities for improvement and solve problems carefully.
Supervise and manage staff's reports. Continuously encourage the development of personnel staff.
Establish a courteous and professional working environment which encourage colleagues' integrations and build/maintain workplace's relationships.
Maintain good labor relations and employee satisfaction.
Investigate when complaints or concerns arise from employees.
Protects the interests of employees and the company according to the company's personnel policies and government laws. Minimize risk.
Responsible for HR Management.
* Details
HRIS, KPI and performance evaluation, training - compliance with development management, aggressive actions and employment laws.
Manage all remunerations related matters to relevant authorities, including work schedule, salary payment, social insurance, personal income tax, and other requirements.
Management of all HR functions (HR organization chart, recruitment, compensation and benefits, policy, KPI and performance evaluation, training development).
Manage the entire recruitment life cycle.
Develop and manage programs, procedures, and guidelines based on company's strategic objectives.
Review strategic personnel policies, systems, procedures, policies and regulations. Develop and educate employees based on the company's business plan.
Review current policies, compensations and benefits.
Implement HR strategies through collaboration with HRBP, management team and other stakeholders.
Build/Review Performance Evaluation for employees. Implement and manage employees' annual performance review processes.
Instruct and manage procedures and clerical work related to offer letters, employment.
Yêu Cầu Công Việc
Bachelor's Degree / MBA Holder is preferable.
Minimum 5 years relevant working experience in related field.
Knowledge and experience in employment law, compensation, organizational planning, recruitment, organization development, employee relations, safety, employee engagement, and employee development.
Proven track record of strategically partnering with internal business leaders.
Excellent computer based skills, experience with ADP HRB a plus.
Superior Microsoft Office skills required (Word, Excel, PowerPoint).
High proficiency in English in both written and communication.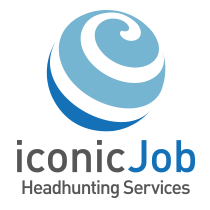 ICONIC Co,.Ltd.
This is a visionary R&D company engaged in intermediary and RegTech services employing blockchain technology. Infinity Blockchain Labs focuses on forming alliances with established businesses and regulatory institutions across various industries, as well as providing collaborative incubation for early stage blockchain projects. We aspire to empower Vietnam to become the global leader in blockchain research and development.
xem thêm
thu nhỏ