Tóm tắt công việc
Ngành nghề
Hành chính nhân sự - Nhân sự
Kỹ năng ngôn ngữ
Tiếng Anh: Giao tiêp: Trung cấp - Có thể nói chính xác ý kiến của mình nhưng chậm
Đọc: Trung cấp - Có thể đọc và hiểu hầu hết các câu nhưng chậm
Viết: Trung cấp - Có thể viết đoạn văn bằng những câu đơn giản nhưng chậm.

Mô Tả Công Việc
1) Recruitment:
Develop, update, follow up, and review recruitment strategy.
Ensure the recruitment plan and activation meet the timeline and target.
Ensure the quality of recruitment meet the development requirement.
Develop & update all procedure related to recruitment.
Develop & update all job description in the organization.
2) Compensation & Benefit:
Conduct yearly employee satisfaction to understand the employee needed and give suggestion to the Management to improve the system.
Develop company compensation and benefit system.
Develop, update, review, and follow up company policy, procedure and regulation.
Give suggestion to the Management and develop salary scale to meet salary market.
3) Talent Management:
Select and develop core talents to meet with organization development.
Cooperate with HR Manager to design and conduct core talent development program.
4) Training:
Develop training strategy to meet with organization development and job qualification.
Direct the training officer to organize training course and implement training strategy and planning to meet the requirement.
Ensure training plan and activation meet timeline and target.
Conduct internal training to improve management and business productivities when requested.
5) Development:
Conduct yearly performance evaluation, promotion evaluation, probation evaluation to ensure right employee for the right position.
Conduct the development of department's plan to meet the development of the organization.
Drafting HR & Administration process and procedures.
Drafting and update employee hand book policy, internal regulation.
Assist the Management to develop company organization.
Making HR monthly/ quarterly/ yearly report to the Management included all human resource statistic number and labor productivity.
Solving individual and personnel problem.
6) Responsibility: Has responsibility to fulfill the assigne.
Yêu Cầu Công Việc
Good communication & report in Vietnamese & English.
Working experience in Japanese or international company.
Education Level: University Degree with related majors.
Experience Level: 5-10 years experience.
Proactive, dynamic.
Knowledge on ISO 9001.
Strong and strictly in solving problem.
Good in C&B and Insurance.
In the future , plans to oversee general affairs and human resources.
Japanese skill (Prefer).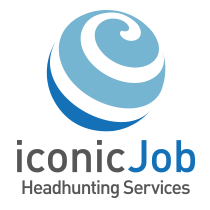 ICONIC Co,.Ltd.
This company was established in 1996 as the first 100% foreign capital invested steel company in Vietnam. Their company produces and sells the following items: 55% AL-ZN Galvanized Steel Coil, Color Coated Steel Coil, Steel Pipe, Hot Dip Galvanized Pipe, Stainless Pipe, and Deformed Bar. Our products are mainly used for Civil & Building Construction, Structural use, Furniture, Bicycle & Motorbike parts and other Industrial use. Company's goal is to fully utilize Vietnam's investment environment to enhance competitiveness in both domestic & international market, to stimulate market activities and to enhance skills and technology levels so as to create values for business partners, employees and shareholders. As a member of Group, management team will continue to improve company's management system to make SUNSCO the best company in Vietnam.
xem thêm
thu nhỏ