Tóm tắt công việc
Ngành nghề
Hành chính nhân sự - Hành chính, Thư ký & Lễ tân
Kỹ năng ngôn ngữ
Tiếng Anh: Giao tiêp: Cao cấp - Giao tiếp như người bản xứ
Đọc: Cao cấp - Kỹ năng đọc như người bản xứ
Viết: Cao cấp - Kỹ năng viết như người bản xứ

Mô Tả Công Việc
Assist HR in the recruitment and selection process of senior staff by establishing a recruiting, testing, and interviewing program; Counseling managers on candidate selection; Reporting recruitment process and results to employer.
Direct the evaluation, justification and recommendations of the purchase of capital equipment.
Participate in the Acquisitions and set up of equipment, processes and facilities.
Lead the performance, efficiency and international quality standards for all areas within the production facility.
Overseeing all aspects of human resources practices and processes including; developing and maintaining pay plan and benefits program; Ensure planning, monitoring, and appraisal of employee work results; scheduling management conferences with employees.
Direct and execute company policies and procedures facility wide to ensure that company operations are conducted pursuant to all local safety regulations. Provide expert leadership to management staff ensuring successful completion of production operations.
Oversee all production and support operations including shop floor management, engineering support, quality and Human Resources. Nurturing a positive working environment.
Keep abreast of trends and developments in manufacturing and operations processes.
Maintaining management guidelines by preparing, updating, and recommending human resource policies and procedures.
Maintaining a historical record filing and retrieval system; keeping past and current records.
Establish performance goals and metrics for continuous improvement and eliminating waste.
Yêu Cầu Công Việc
Graduated and specialized in CNC/Sheet Metal Manufacturing, Production and/or Engineering.
At least 15 years of experience in the position of Production Manager of 100 or more employees.
Fluency in English.
Ability to assess, arrange and organize production activities and track against estimated costing;
Knowledge of office management principles and procedures.
Good leadership skills.
Good organizational and planning skills and trend monitoring through a non-conformance system. Ability to analyze, make decisions and solve problems;
Ability to organize and supervise work.
Having the ability to carry out manufacturing activities.
Good skills in Excel, Word, PowerPoint.
Establish and measure metrics for quality inspection and control.
Familiarization with government funding programs.
Other duties as prescribed.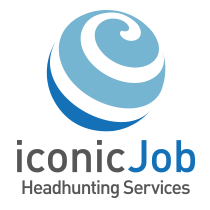 ICONIC Co,.Ltd.
About us:Our Team comprises former airline buyers, OEM salespeople, and technical support service representatives. We have developed and maintained valuable relationships within the aviation industry which allow us to always understand your material requirements and commitments. Our company provides inventory control, surplus materials management, and consignment services. We help keep your aircraft safely in the air and on schedule. It is committed to being your primary source for whatever you and your customers need. Unparalleled ServiceAt here, we live and work every day in a global environment. Our industry knowledge and reach are maintained by integral and vital industry partnerships and a global inventory base. It has unmatched resources to always provide the solutions you need, so we have earned a reputation for finding and supplying every part our customers require. We have an ongoing development program for new technologies, and we are constantly expanding our research to be best able to respond to your needs. Our experienced and industry-respected team gets what you need, when you need it. 3 Points for the MarketMaterial Sales, Exchange & LeasingApproved Parts ManufacturerComponent Repairs & OverhaulAerospace ProductsThe specialized aerospace products we service and sell include: Airframe Parts, Engines, Propellers, Landing Gear
xem thêm
thu nhỏ