Tóm tắt công việc
Ngành nghề
Marketing, Kinh doanh, Bán hàng & Dịch vụ - Khác
Mô Tả Công Việc
Developing and implementing environmental strategies and action plans that ensure corporate sustainable development.
Taking the lead on sustainable procurement for all goods and services that ESH charts in.
Coordinating all aspects of pollution control, waste management, recycling, environmental health, conservation and renewable energy.
Cooperating with Facility team to ensure their waste water treatment operation is kept as company assigment.
Ensure compliance with environmental legislation and keeping up to date with Vietnam and international regulation and legislation.
Liaising with relevant bodies such as local authorities.
Carrying out impact assessments to identify, assess and reduce an organization's environmental risks and financial costs.
Promoting and raising awareness, at all levels of an organization, of the impact of emerging environmental issues.
Legislative or best practice, on corporate, ethical and social responsibility.
Developing and implementing environmental management systems to continually improve the impact of the organisation on the environment.
Training staff at all levels in environmental issues and responsibilities.
Participating in environmental education and research.
Negotiating environmental service agreements and managing associated costs and revenues.
Writing environmental reports, assuming the lead responsibility with the company.
Leading the implementation of environmental policies and practices.
Handling the servey at waste treatment suppliers to ensure they follow & action as items in contract with company.
Yêu Cầu Công Việc
Male/ Female.
Age: From 30.
University degree in relevant degree or higher Certificate (major in Chemistry, Biology, Environment Science or related fields).
Minimum 5 years of working experience in the same position and/or related field.
High ability to initiate and stimulate changes.
Understanding of environmental issues.
Knowledge in the state's rules and regulations.
Project Management Skill.
Good communication in Vietnamese & English.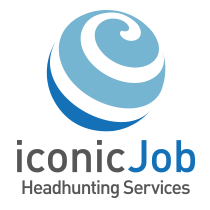 ICONIC Co,.Ltd.
長きにわたり、鋼管のリーディング・カンパニーとして地位を確立してまいりました。2008年ベトナムに現地法人を設立。成長が見込まれる海外のマーケットで、需要地生産というコンセプトの下、更なる事業展開を図り、収益力を強化して国内同様の販売網を構築しております。私たちグループは、今後とも国内外での鋼管トップ企業としての地位を不動のものとすることを目指し、一層の努力を重ねてまいる所存です。Company's goal is to fully utilize Vietnam's investment environment to enhance competitiveness in both domestic & international market, to stimulate market activities and to enhance skills and technology levels so as to create values for our business partners, employees and shareholders. As a member of Company Group, our management team will continue to improve company's management system to make SUNSCO the best company in Vietnam.
xem thêm
thu nhỏ