Tóm tắt công việc
Ngành nghề
Công nghệ thông tin - IT - Phần mềm
Mô Tả Công Việc
1. Main Task- Implement system development projects of the company
2. Conditions of employment:
Candidates share the same viewpoints with the company's motto
Wishing to become a member of that organization.
→ A person who understands the view of putting the common good above personal interests, always chalking fight for the development of the whole company.
Candidates are creative and motivated at work.
Being a proactive person not only follows the instructions from superiors but also is capable
Creativity, self-improvisation in situations arise.
Candidates are eager to learn and have a spirit of progress.
→ As a person who constantly strives for the development of themselves as well as the company.
Candidates are able to work with high responsibility.
→ A person who is always responsible for accomplishing the task assigned.
The company welcomes applicants who wish to cooperate with us. Japan in our company develops new services to develop in the market.
3. Other General Conditions:
Candidates understand the difference of culture between Vietnamese enterprises and Japanese enterprises. And people can do work based on the cultural characteristics, motto and way of work of the Japanese.
For example :

Carry out work based on the quality guideline as well as the plan that Japanese customers demand. Write a report at the end of the day to report the situation, work progress of the day.
Work with a high sense of responsibility, always ensuring the completion of the work planned for that day.
Listen to directives from customers, supervisors and colleagues around.
Compliance with the regulations set by the company.
If you want to leave for 2 consecutive days or more, you must apply for permission 1 month in advance.
Before 8:30 must be at the company to get ready to start work.
Having the knowledge base that does not need to be trained can still do the job.
Yêu Cầu Công Việc
Who has experience of developing the system for over 1 year. (Limited to work experience as a regular employee, freelancer).
You have at least 1 year of experience developing an iOS application using Objective-C or an Android application using Java. (IOS, Android developer).
The experience of system development with PHP must be at least 1 year. (PHP developer).
Preferable Skill:
Who can communicate with English ,Japanese.
※Bonus:

13 month salary bonus and October earnings bonus (depending on business situation) joint of the company).
※Salary increase:
Salary increase once a year in September every year.
※Company trip:
Once a year (2014 to Cat Ba, 2015 to Hon Dau, 2016 to Nha Trang, year 2017 to Da Nang).
※Allowance:
Lunch (600,000VND / month) + Certificate allowance (Japanese, ISTQB, ...) + subsidy position, etc.
※Training:
Japanese class (1 ~ 2 times / week).
Technical training (1 time / 1 month).
※Others:
Team building (1 time / 1 month).
Set goals for yourself periodically (3 months), then report the results for superiors.
Birthday, wedding gifts, ...
Training in Japan (with some required conditions).
Excellent Employee Reward (MPV): Going to Japan for vacation, experience.
Car free.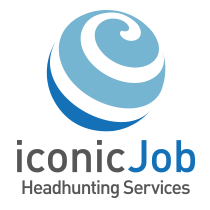 ICONIC Co,.Ltd.