Tóm tắt công việc
Ngành nghề
Công nghệ thông tin - IT - Quản lý mạng, hệ thống & dữ liệu
Mô Tả Công Việc
As a leader in the IT department, and an employee responsible for organisation-wide systems and information, an IT Manager job description should include the following duties and responsibilities:
Running regular checks on network and data security.
Identifying and acting on opportunities to improve and update software and systems.
Developing and implementing IT policy and best practice guides for the organization.
Designing training programs and workshops for staff.
Conducting regular system audits.
Running and sharing regular operation system reports with senior staff.
Overseeing and determining timeframes for major IT projects including system updates, upgrades, migrations and outages.
Managing and reporting on allocation of IT budget.
Providing direction for IT team members.
Identifying opportunities for team training and skills advancement.
Yêu Cầu Công Việc
As a manager in the organization, the IT Manager job description should ask for several years' industry experience, and a qualification or degree in one of the following fields:

Information Technology.
Science or Computer Science.
Management.

English skill; Upper-intermediate or above.
Preferred development language and environment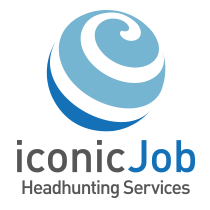 ICONIC Co,.Ltd.
It is a Japanese company, which has more than 300 companies in about 45 countries. General Information- Established: 2006- Size : 150- Location : Ha Noi (Head office), Ho Chi Minh Branch ** Lots of opportunities to work in the special fields **We have many kind of interesting projects that may unleash your capabilities such as:- Mobile development projects ( Android, iOS)- Government's projects- Offshore projects for Japan and Asia markets, etc. ** To work as global engineer **To be a part of our team to do international projects, you have many chances to use Japanese and English with foreign co-workers as well as to work abroad, especially in Japan. ** Opportunities to improve your skills **We are not only focus on works, but try to improve our employees by continuously conducting many training courses in following topics:- Technical skills- Management and leadership, and Quality processes- Japanese language ** Good working environment **- Opportunities for promotion and career-up- Special allowance for TOEIC and Japanese (JLPT) certifications- Many young people, friendly atmosphere, and excellent working facilities.- Many activities to tight up the relationship between employees such as company trip, Christmas party, New Year's party, support for sport activities, etc. If you are talent, willing to learn the new things, enthusiasm for work, want to take challenges as well as want to build your career in stable and global company, do not hesitate to apply.
xem thêm
thu nhỏ