Tóm tắt công việc
Ngành nghề
Marketing, Kinh doanh, Bán hàng & Dịch vụ - Quảng cáo, Truyền thông & Sự kiện
Mô Tả Công Việc
Lead Community and Event plan; budget and execution by Community and Event; and be responsible for Community and Event.
Oversee planning, production and execution of events hosted within IBV and other affiliates if necessary.
Serve as event project manager, responsibilities include, but are not limited to: pre-event consultation and planning, venue selection, agenda development and event flow, event promotion and registration, material and logistics preparation, budget management, related travel arrangements, staffing, event follow-up and reporting, etc.; on-site duties include ensuring proper set-up and signage, registration coordination, AV testing, speaker management, time management, etc.
Manage event calendar, project timelines, and event budget.
Build event concept and distribute regular pre-event status reports and post-event report.
Research, identify and report engagement opportunities of IBV at local and international events (speaker, partner, award application etc.)
Work closely with marketing, business development and other related divisions to achieve business goals via event marketing.
Manage social media marketing campaigns and day-to-day activities
Develop and expand community and/or influencer outreach efforts.
Analyze key metrics and tweak strategy as needed or directed
Monitor trends in social media tools, applications, channels, design, and strategy.
Monitor effective benchmarks for measuring the impact of social media campaigns.
Yêu Cầu Công Việc
University degree at minimum, from 2 years of relevant work experience in community and event marketing.
Ability to manage time and juggle multiple priorities to execute high quality deliverables.
Skilled negotiator with proven experience finding creative ways to do more with less, and a track record of staying on budget.
Experience working in a fast-paced and highly cross-functional organization.
Demonstrated success in event management and project management.
A willingness to travel and ability to work independently and autonomously.
Superior oral and written communication skills with an innate attention to detail.
High levels of integrity, autonomy, and self-motivation.
People management abilities, team management, ability to take the initiative and team motivation.
Outstanding communication and interpersonal skills.
Native English level, Thai/Japanese proficiency is a plus.
Experiences in IT, startup and/or blockchain is an advantage.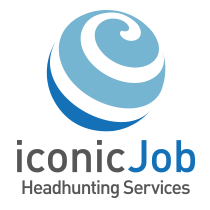 ICONIC Co,.Ltd.
This is a visionary R&D company engaged in intermediary and RegTech services employing blockchain technology. Infinity Blockchain Labs focuses on forming alliances with established businesses and regulatory institutions across various industries, as well as providing collaborative incubation for early stage blockchain projects. We aspire to empower Vietnam to become the global leader in blockchain research and development.
xem thêm
thu nhỏ