Tóm tắt công việc
Ngành nghề
Nghệ thuật, Công nghệ âm thanh/hình ảnh & Truyền thông - Truyền hình, Báo chí & Truyền thông
Mô Tả Công Việc
Manage social media marketing campaigns and day-to-day activities.
Execute social media strategies through competitive and audience research.
Set up and optimize company pages within each social media platform.
Develop and expand community and/or influencer outreach efforts.
Analyze key metrics and tweak strategy as needed or directed.
Engage in dialogues and answering questions where appropriate.
Monitor trends in social media tools, applications, channels, design, and strategy.
Identify threats and opportunities in user-generated content surrounding the company.
Analyze campaigns and translate anecdotal or qualitative data into recommendations and plans for revising social media, content marketing, SEO and social advertising campaigns.
Monitor effective benchmarks for measuring the impact of social media campaigns.
Analyze and review the effectiveness of campaigns in an effort to maximize results.
Ongoing commitment to seek regular education, understand latest trends, and follow meaningful developments in the social media space and be an early adopter of new tactics and standards to remain highly effective.
Yêu Cầu Công Việc
BS in Communications, Marketing, Business, New Media or Public Relations preferred but not required with relevant work experience.
Proven working experience in social media marketing
Possesses knowledge and experience in the tenets of traditional marketing and maintains a comprehensive knowledge of online marketing channels
Demonstrates creativity and documented immersion in social media.
Proficient in content marketing theory and application.
Experience sourcing and managing content development and publishing.
Exhibits the ability to jump from the creative side of marketing to analytical side, able to demonstrate why their ideas are analytically sound.
Displays in-depth knowledge and understanding of social media platforms and how each platform can be deployed in different scenarios.
Maintains excellent writing and language skills.
Displays ability to effectively communicate information and ideas in written and video format.
Practices superior time management.
Makes evident good technical understanding and can pick up new tools quickly.
Maintains a working knowledge of principles of Social Media, Content Marketing, CRO and SEO, including keyword research and Google Analytics. Highly knowledgeable in the principles of "Search and Social.".
Adequate knowledge of web design.
Demonstrates winning social customer service techniques such as empathy, patience, advocacy and conflict resolution.
Possesses great ability to identify potential negative or crisis situation and apply conflict resolution principles to mitigate issues.
Ability to deliver creative content (text, image, and video).
Analytical and multitasking skills.
Demonstrable experience with social analytics tools.
Fluency in English.
*Preferable:
Proven problem solver that takes the initiative.
Result oriented with a strong work ethic.
Exceptional communication skills.
Exceptional listening skills.
Exceptional writing skills.
Exceptional speaking skills.
Delivers fanatical customer service.
Proven team player.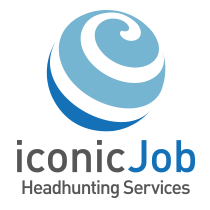 ICONIC Co,.Ltd.
This is a visionary R&D company engaged in intermediary and RegTech services employing blockchain technology. Infinity Blockchain Labs focuses on forming alliances with established businesses and regulatory institutions across various industries, as well as providing collaborative incubation for early stage blockchain projects. We aspire to empower Vietnam to become the global leader in blockchain research and development.
xem thêm
thu nhỏ