Tóm tắt công việc
Ngành nghề
Chế tạo & Sản xuất - Thiết kế quy trình & Sản xuất
Mô Tả Công Việc
Collaborate with the CEO in setting and driving organizational vision, operational strategy, and hiring needs.
Translate strategy into actionable goals for performance and growth helping to implement organization-wide goal setting, performance management, and annual operating planning.
Oversee company operations and employee productivity, building a highly inclusive culture ensuring team members thrive and organizational outcomes are met.
Responsible for driving the company to achieve and surpass sales, profitability, cash flow and business goals and objectives.
Responsible for the measurement and effectiveness of all processes internal and external.
Provides timely, accurate and complete reports on the operating condition of the company
Spearhead the development, communication and implementation of effective growth strategies and processes.
Collaborate with the management team to develop and implement plans for the operational infrastructure of systems, processes, and personnel designed to accommodate the rapid growth objectives of our organization.
Measures effectiveness and efficiency of operational processes both internally and externally and finds ways to improve processes.
Develops and implements growth strategies.
Acts as a liaison between company and client for quality assurance.
Raises capital through banks or outside investors to help foster growth or obtain sales goals.
Oversees daily operations and makes adjustments as necessary.
Presents new ideas and cash flow strategies to board of directors and other company officers.
Evaluates newly implemented sales plans.
Promotes communication between colleagues for the benefit of information flow and to curb any problems that arise.
Yêu Cầu Công Việc
10 years of strong operational experience with at least 5 years in a senior management role.
Demonstrated experience in financial planning and analysis with previous experience overseeing human resources, information technology, and legal.
Skilled in organizational development, personnel management, budget and resource development, and strategic planning.
Be able to diagnose problems quickly and have foresight into potential issues.
Leadership skills with steadfast resolve and personal integrity.
A solid grasp of data analysis and performance metrics.
Understanding communication (written and verbal) and interpersonal abilities.
Excellent time management skills to prioritise and meet deadlines.
Flexible and able to multitask; can work within an ambiguous, fast-moving environment, while also driving toward clarity and solutions; demonstrated resourcefulness in setting priorities and guiding investment in people and systems.
BSc/BA in finance, business administration, marketing or relevant field; MSc/MA will be a plus.
Understanding of different business disciplines (IT, Finance etc.).
Proficient in MS Office and business software (e.g. CRM).
Entrepreneurial spirit.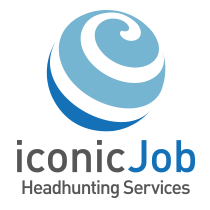 ICONIC Co,.Ltd.
This is a visionary R&D company engaged in intermediary and RegTech services employing blockchain technology. Infinity Blockchain Labs focuses on forming alliances with established businesses and regulatory institutions across various industries, as well as providing collaborative incubation for early stage blockchain projects. We aspire to empower Vietnam to become the global leader in blockchain research and development.
xem thêm
thu nhỏ