Tóm tắt công việc
Ngành nghề
Ngân hàng, Tài chính & Kế toán - Kế toán
Mô Tả Công Việc
Handle daily finance and accounting operation and ensure full compliance with Vietnamese Accounting System and Tax system.
Continue developing and improving accounting procedures.
Check and review monthly tax statement (VAT, PIT, FCWT) and take responsibility for year end taxes finalization(PIT,CIT)&work with Tax Authority to handle Tax issues.
Prepare and review all monthly consolidated financial statements (B/S, P/L, C/F) and other reports required by Board of Director.
Prepare quarterly forecast for cash flow,sales revenue, Profit&loss, operating expenses (SGA), installation cost & maintenance cost.
Assist Director in preparing annual company budget.
Control cash flow and expenses of company effectively.
Check and verify all payment vouchers and bank transfer to ensure that all are correct before submitting to General Director for approval.
Check and approve of monthly payroll and employee's benefit as well as contribution to social & health insurance.
Coordinate with other departments to follow up money from sales, receivables,reimbursing of staff,etc
Work with the external audits and support in releasing the company audit report and transfer pricing report at the end of year.
Supervise and support accountants in the implementation their works.
Other tasks related to Accounting department assigned by the Board of Management.
Yêu Cầu Công Việc
At least 4 years Chief Accountant experience.
Fluent in English speaking and writing.
Bachelor's Degree in Accounting/Finance.
Have certificate of Chief Accountant.
Good knowledge of Vietnamese Accounting System (VAS), current tax laws.
Female (30 - 39 years old) is good.
Good usage of MS office,Excel,Outlook,Accounting Software.
Good communication,problem-solving&analytical skills,time managing skills,decision making skills and organizational skills.
Ability to work independently and work well under pressure to meet the tight deadline.
Be responsible,careful,exact,dynamic,friendly,trustworthy and honest.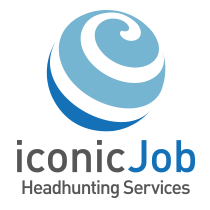 ICONIC Co,.Ltd.
OUR MISSIONWe strive to be Vietnam market leader by providing the best products and services effectively for the benefit of our customers, community and employees.OUR VISION Offer the industry's leading technology to clientsCommit to excellence in service and fulfill customers' expectations and trust
xem thêm
thu nhỏ