Tóm tắt công việc
Ngành nghề
Chế tạo & Sản xuất - Kiểm định chất lượng
Kỹ năng ngôn ngữ
Kỹ năng tiếng Nhật: JLPT Level N3
Ngôn ngữ khác:
Tiếng Anh: Giao tiêp: Cao trung cấp - Có thể nói lên ý kiến của mình một cách nhanh chóng và chính xác.
Đọc: Cao trung cấp - Có thể đọc và hiểu chính xác hầu hết các câu.
Viết: Cao trung cấp - Có thể sử dụng những câu phù hợp để viết bài luận.

Phúc lợi dành cho bạn
Social insurance, health insurance, unemployment insurance
Mô Tả Công Việc
Calibration works.
We provide calibration service for measurement equipment: electrical, length, force, mass, temperature, humidity...
Our main target is towards Japanese investment company.
Manage all technical aspects of the diagnostic calibrations to meet the requirements.
Use standard instrumentation tool sets for data acquisition, storage, and analysis.
Provide the detailed report.
Yêu Cầu Công Việc
At least 2- year experience of calibration.
Good interpersonal,negotiation,communication skills.
Good IT skills.
Familiar with using MS office software.
Fluent in English(both spoken and written skills).
*Prefer:
Having working experience in QA/QC department.
Having knowledge of ISO/IEC 17025
Having knowledge or skills regarding quality control,manufacturing is a plus.
Having career in Japanese investment company or authority is appreciated.
Japanese language skill.
The candidate described as below is highly appreciated:
Long term career purpose.
Dynamic,diligent,enthusiastic.
High context culture.
Adapt quickly to change,connect and take proper action.
Able to cooperate successfully in a team as well as work independently.
Result-oriented,initiative and customer-centric minded.
Working Time
Day off
Saturday/Sunday/National Holidays.
Benefits/Allowance
Social insurance, health insurance, unemployment insurance in accordance with Vietnamaese Law & Healthcare insurance.
Training in Japan of Calibration,Measuring & Quality contral of ISO/IEC 17025.
Training in Vietnam by VMI,BOA...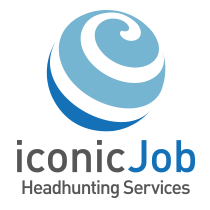 ICONIC Co,.Ltd.
It is a not-for-profit organization specializing in registration services for ISO management systems as well as safety testing and certification for compliance to a variety of standards, both national and international. We started our operation in 1957, initially as a designated inspection body under Japan's Export Inspection Law. Our work contributed to the postwar recovery of and export-oriented Japanese economy by testing and certifying product destined for overseas markets. Built on rich expertise and know-how in testing and certification, we have continuously added to our conformity assessment services, while being accredited by relevant authorities both at home and abroad, so as to meet the varied need that developed with the globalization of economy. Today, more than half the staff engage in registration services for ISO management system standards. Besides, we deliver services ranging from product and component safety, to the health and safety of the public, to environmental evaluations, to the authentification of compliance to regulations for fast-growing information technologies. Quality assurance and conformity assessment by an impartial third-party organization plays an important role in facilitating business transactions across borders. We have been strengthening our global network of services through contracted partnership with overseas providers of testing and certification services. Through such networks promotes cost-effective one-stop-shopping services for multiple access to safety/certification marks in major countries. Since its founding, the company has hold a high reputation as a forerunner of conformity assessment services. Our commitment to meet the satisfaction of business, industry, government and consumers will become even more solid well into the new century.
xem thêm
thu nhỏ