Tóm tắt công việc
Ngành nghề
Công nghệ thông tin - IT - Phần mềm
Mô Tả Công Việc
Studying and troubleshooting CAD and CAE(Computer Aided Engineering)-based software such as CATIA, SIMULIA, JMAG/JSOL, FASTBLANK...
After taking some experience and understanding well about the assigned CAD and CAE-based software, it's required to support sale team on software demonstration, creating feature-based technical illustration which depicts software's features.
Manage CAE-related projects that utilize Dassault Systemes' solution.
Supporting team members.
More detail will be discussed in the interview.
Yêu Cầu Công Việc
Male,from 30-36 ages.
University graduated with major in Mechanical engineering or metal forming.
English skill: can read and write technial documentations; can communicate well in English.
-e recommend engineers who have good knowledge on FEA(Finite Element Analysis), Theory of Finite Element Method and are willing to take advanture about technologies for Automotive Industry to join us.
Others: Bing creative, having positively-thinking and self-improving mind, being capable of working under high pressure; friendly and have challenge spirits against hard working;having business manner and Self-consciousness to be business person.
Benefits:
Expanding your knowledge and relationship: Joining us, you'll have chance to work with our experienced engineers who are willing to share information and knowledge to help you improve quickly. Besides this, you will be requirested to have series of training courses in different Asia countries and have chance to work with our partner's experts having rich industrial experience on simulation.
Allowances: when having business trips,company will provide favorable working conditions for you to complete the given tasks such as company's bus, taxi and daily allowance.
We fully compile with Vietname's labor law on labor contract, insurance, annual leave. All kind of income tax, social and medical insurance are calculated based on your actual monthly income.
Basic salary: Negotiable with yearly salary increasement.
Working place and hours:
Thang Long Industrial Park,Hanoi,be met an saw off by company's care every day.
Monday to Friday : 8:15-17:15.
Saturday:8:15-12:00(twice holiday per month)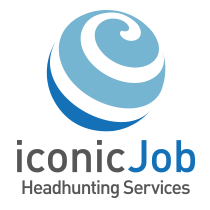 ICONIC Co,.Ltd.
Our company has been providing our customers with our best quality of after-services and maintenance, after the supply of software and hardware, together with the qualified engineers and management ability. We have a high-level qualified engineers to cover both application engineering for software and system engineering for hardware. We have a close and powerful relationship with software licenser and hardware supplier, such as Dassault Systèmes, Altair Engineering, UEL, Microsoft, HP, Dell. Which means that we have a wide range of products and services according to our customer's requirement. We can support most of the industrial field, such as Automotive, Industrial equipment, Aerospace, High-Tech and Construction.
xem thêm
thu nhỏ