Tóm tắt công việc
Ngành nghề
Marketing, Kinh doanh, Bán hàng & Dịch vụ - Bán hàng & Phát triển/Quản lý kinh doanh
Phúc lợi dành cho bạn
Bonus : around 8% of annual salary
Performance Bonus : around 15% of annual salary
Mô Tả Công Việc
Understand key issues of a client's business process and create a counterproposal for the client to improve its management and operation.
Work as a project member and create key deliverables (e.g. Assessment documents, Business Process Flow, Business Requirement Definition, Fit&Gap analysis with system functions in a business application).
Propose appropriate measures to fill gaps using IT or non-IT solution.
Negotiate and facilitate key discussions in Vietnamese, English or Japanese.
Work closely with project managers to deliver appropriate consulting service for our client.
Support pre-sales and creating a proposal for a consulting project.
Support managers for recruiting new employees, finding alliance partners in Vietnam and its reporting to the Headquarter.
Yêu Cầu Công Việc
Education and Experience
First level University degree.
Preferred to have 2 to 7 years of consulting experience working for a consulting firm.
Preferred to have been educated or worked in Japan in the past or worked for Japanese company
Key Skills Required
High competency skills (logical thinking, negotiation, team leadership).
High documentation and presentation skills using MS PowerPoint Documents and MS Excel.
Language skills: English(Business proficiency level), Vietnamese(Native), Japanese (Business proficiency level).
Strong motivation to build up career in business consulting field.
Excellent communication skills, especially interviewing clients, facilitating meetings, coordinating clients with other stakeholders.
Experience of one or more consulting projects as a project member or similar work experience.
Experience of creating key consulting deliverables (Assessment/Business Process Design/ Business Requirement/Financial Policies).
Basic understanding on business administration, business process and value chain in enterprises (sales, marketing, procurement, inventory, production, accounting, human resource management, corporate management, etc.).
Basic experience on 1+ enterprise applications or IT tools (pre-sales, implementation consulting, system development, etc.).
Self-motivated to become a leading consultant in the market and an ability to work and motivate others to start up business consulting practice.
Knowledge of specific industry regarding business characteristics, trends, challenges, business customs, legal and compliance, market environment (manufacturing, distribution, logistics and services etc).
Key skills or attitude required for [a. Manufacturing process expert]
Have a hands-on experience in manufacturing business process as a consultant or a production manager.
Understand deeply functions or procedures of production plan, work allocations, production scheduling, inventory management, progress management, quality management etc. in manufacturing companies.
Experience of related IT applications (PLM, MES, Job scheduler, QMS, etc.).
Strong interest in process innovation in manufacturing with the latest technology or methods.
Key skills required for [b. BPR+IT expert]
Experience of enterprise applications (SAP, Oracle EBS, JDE, Microsoft, Infor, QAD, etc.).
Experience of IT tools for BPR (RPA, BPM, BI, Business planning tools, etc.).
Experience of designing business process and defining system requirements.
Experience of project management of consulting project or PMO experience.
Pre-sales experience of professional services like consulting, IT implementation, system development etc.
Benefits:
Annual-based salary system.
Bonus : around 8% of annual salary.
Performance Bonus : around 15% of annual salary.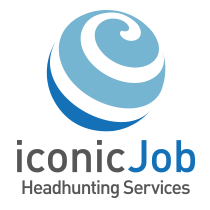 ICONIC Co,.Ltd.