Tóm tắt công việc
Ngành nghề
Khoa học, Công nghệ, Kỹ thuật & Toán học - Khác
Mô Tả Công Việc
Define and document corporate project scope, goals and deliverables that support business processes, regulation aspects and business goals for each of Quanta entity in collaboration with executive management and stakeholders.
Provide status reporting regarding project milestones, deliverable, dependencies, risks and issues, communicating across leaders and executive managements.
Demonstrate a functional acumen to support how blockchain technology solutions will imply into business processes, compliance processes and business goals while maintaining alignment with industry best practices.
Manage all aspects of multiple related Quanta corporate projects to ensure the overall corporate project is aligned to and directly supports the achievement of strategic objectives.
Effectively communicate project expectations to project team members (Business, Technology, Marketing, Creative) and stakeholders in a timely and clear fashion.
Set and continually manage project expectations with team members and other stakeholders.
Participate and/or drive feasibility studies, outsourcing supplier selections, technical integration with suppliers and proposals for evaluation by appropriate key stakeholders.
Draft and submit budget proposals, and recommend subsequent budget changes where necessary.
Determine and assess need for additional project staff and/or consultants and make the appropriate recruitments if necessary during project cycle.
Yêu Cầu Công Việc
Minimum 5-7 year experience in business development, and more than 5 year experience in managerial role.
Bachelor's Degree in Business or relevant fields.
Strong leadership, diplomatic and motivational skills including the ability to lead up, across
Excellent project management skills.
Proven experience in business development for technology field.
*Preferable:
Advanced English skills.
Strong interest in and passion for blockchain technology.
Understand interdependencies between technology, operations and business needs.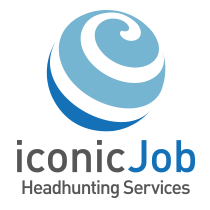 ICONIC Co,.Ltd.
This is a visionary R&D company engaged in intermediary and RegTech services employing blockchain technology. Infinity Blockchain Labs focuses on forming alliances with established businesses and regulatory institutions across various industries, as well as providing collaborative incubation for early stage blockchain projects. We aspire to empower Vietnam to become the global leader in blockchain research and development.
xem thêm
thu nhỏ