Tóm tắt công việc
Ngành nghề
Hành chính nhân sự - Hành chính, Thư ký & Lễ tân
Mô Tả Công Việc
Plan and coordinate administrative procedures and systems and devise ways to streamline processes.
Ensure the smooth and adequate flow of information within the company to facilitate other business operations.
Manage schedules and deadlines for all administrative plan and procedures.
Monitor inventory of office supplies and the purchasing of new material with attention to budgetary constraints.
Monitor costs and expenses to assist in budget preparation.
Oversee facilities services, maintenance activities and tradespersons (e.g electricians).
Organize and supervise other office activities (recycling, renovations, event planning etc.)*Recruit and train personnel and allocate responsibilities and office space.
Assess staff performance and provide coaching and guidance to ensure maximum efficiency.
Leading a team of HR Administrators providing agreed HR administration services and provide administrative support on specified tasks.
Monitor the demand on the workload of the team to ensure motivation and to agree on new plans where needed.
Act as an escalation point for all queries addressed to your team.
Further develop the cross-functional partnership.
Focus on standardization, automation of the current processes.
Yêu Cầu Công Việc
More than 3 years' relevant experience.
In-depth understanding of office management procedures, departmental and legal policies.
An analytical mind with problem-solving skills.
Excellent organizational and multitasking abilities.
Previous experience with process improvements – proposing and driving process improvement initiatives leading to higher standardization and automation of HR Administrator scope of work.
Strong ethics and integrity.
Ability to build relationship with all levels within an organization.
Strong organizational and follow through skills, with focus on attention to detail.
Strong communication skills, both verbal and written.
High responsibility, passion, self-motivation, drive and urgency to deliver business results.
Deep listening and inquiry, service mindset oriented.
Comfortable with ambiguity or working in gray.
A team player with leadership skills.
Proficiency in MS Office.
English oral and written fluency.
Japanese ability is a plus.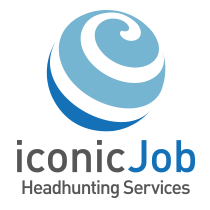 ICONIC Co,.Ltd.
This is a visionary R&D company engaged in intermediary and RegTech services employing blockchain technology. Infinity Blockchain Labs focuses on forming alliances with established businesses and regulatory institutions across various industries, as well as providing collaborative incubation for early stage blockchain projects. We aspire to empower Vietnam to become the global leader in blockchain research and development.
xem thêm
thu nhỏ